A substantial portion of Q1 statistics reflect new listings and accepted offers occurring during the mid-winter market doldrums (Thanksgiving to mid-January). In November and December 2018, the stock market plunged drastically from its all-time high in September, and interest rates hit their highest point in years: these factors negatively affected buyer demand. Then both turned in dramatically positive directions in early 2019. So, Q1 statistics reflect economic conditions in both Q4 2018 (very negative) and Q1 2019 (very positive). It is also the quarter with the lowest sales volume.
The spring selling season - whose data starts to show up in March, but is mostly reflected in Q2 - is the most active of the year, and also typically sees the highest rates of appreciation. As always, there are many economic factors at play impacting Bay Area markets, some of which are discussed below.
Year-over-Year & Longer-Term Trends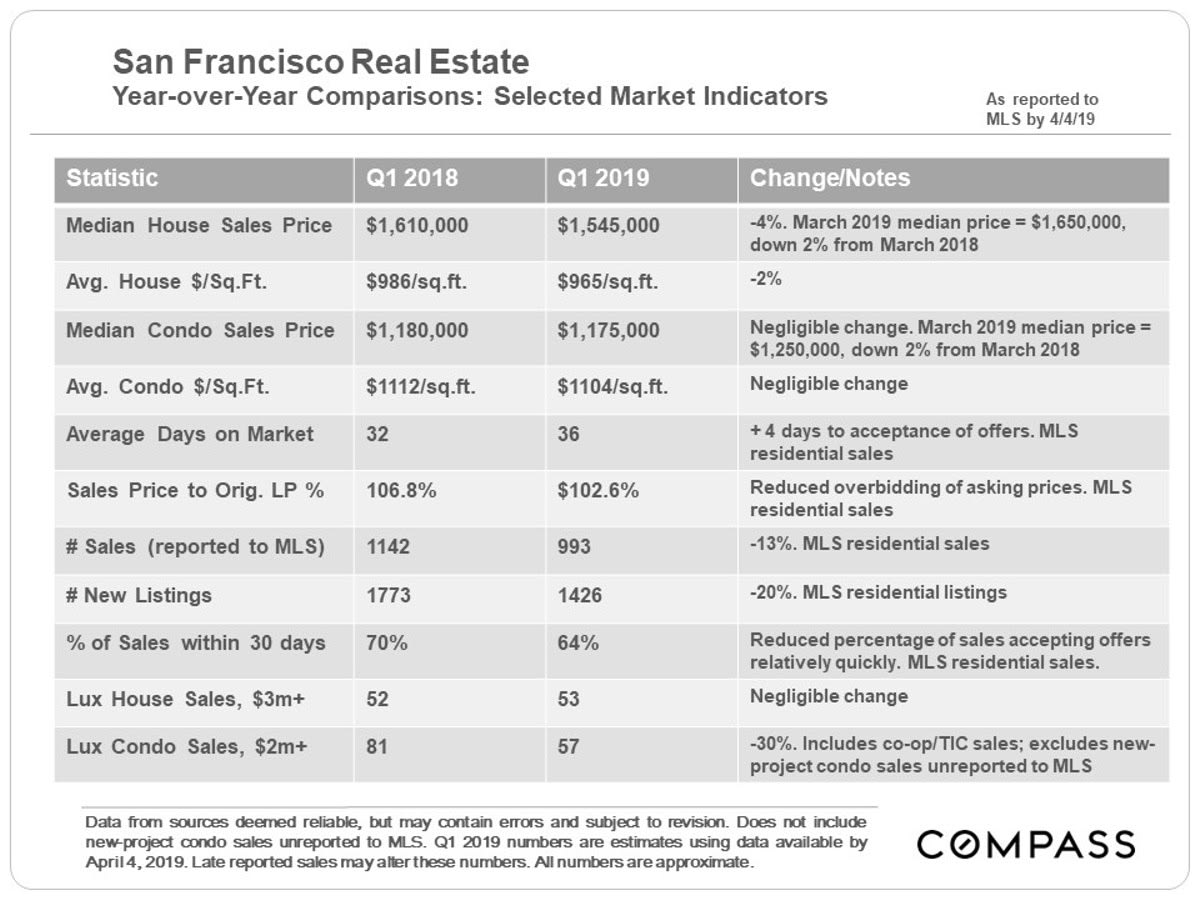 Median Sales Price
Median house sales prices dropped dramatically from last spring, but then spiked up again in March 2019. Spring is typically the season when median prices increase most.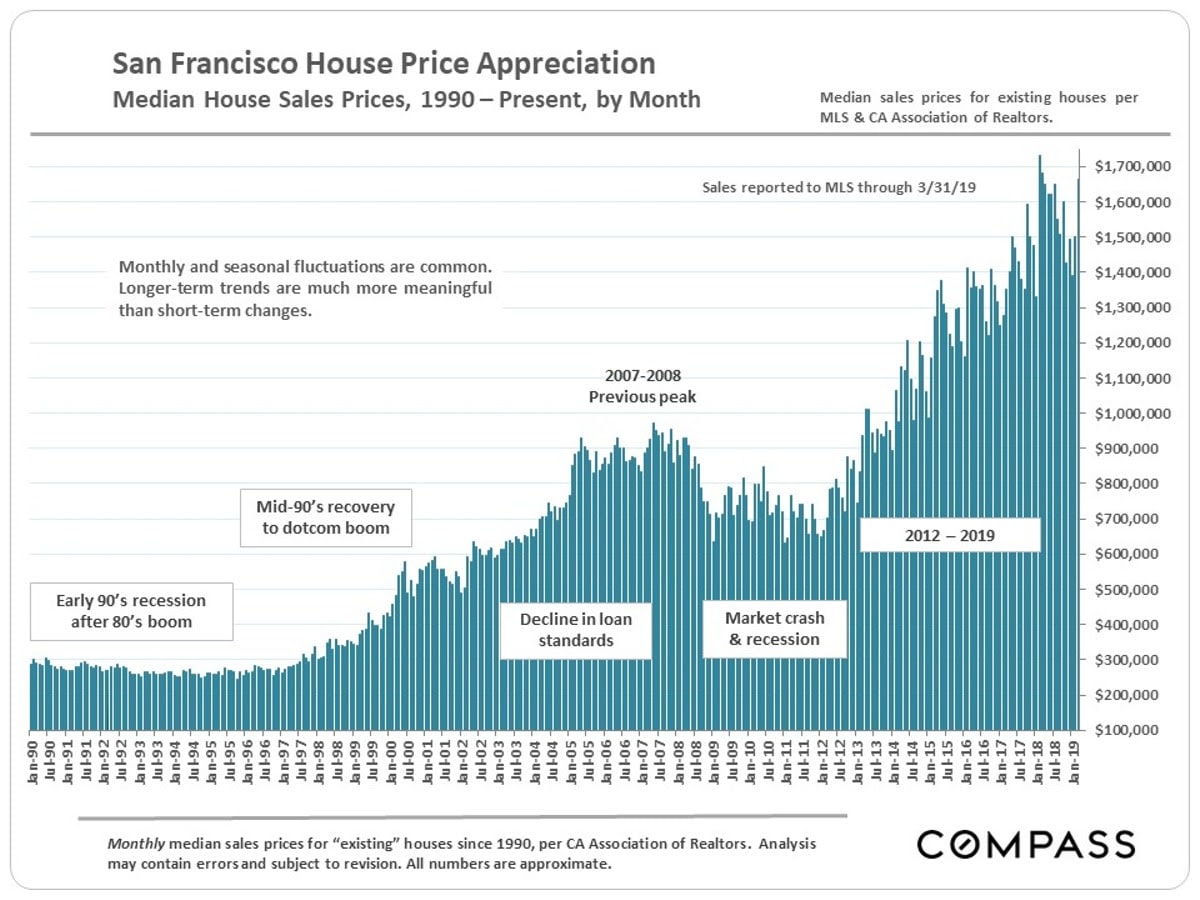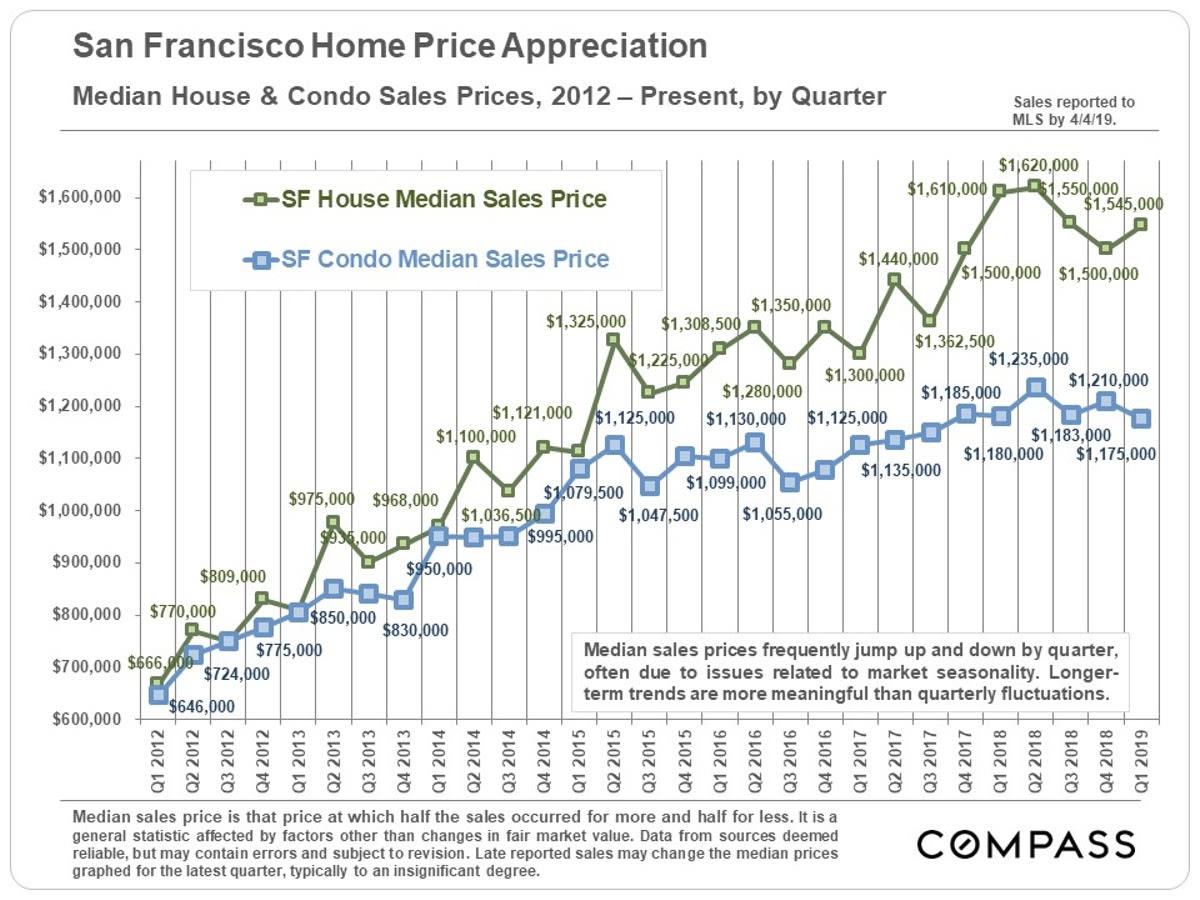 The biggest change since last spring as been a switch from high year-over-year quarterly appreciation rates to zero appreciation and a slight decline in the last 2 quarters. What occurs this spring will be critical to understanding market trends.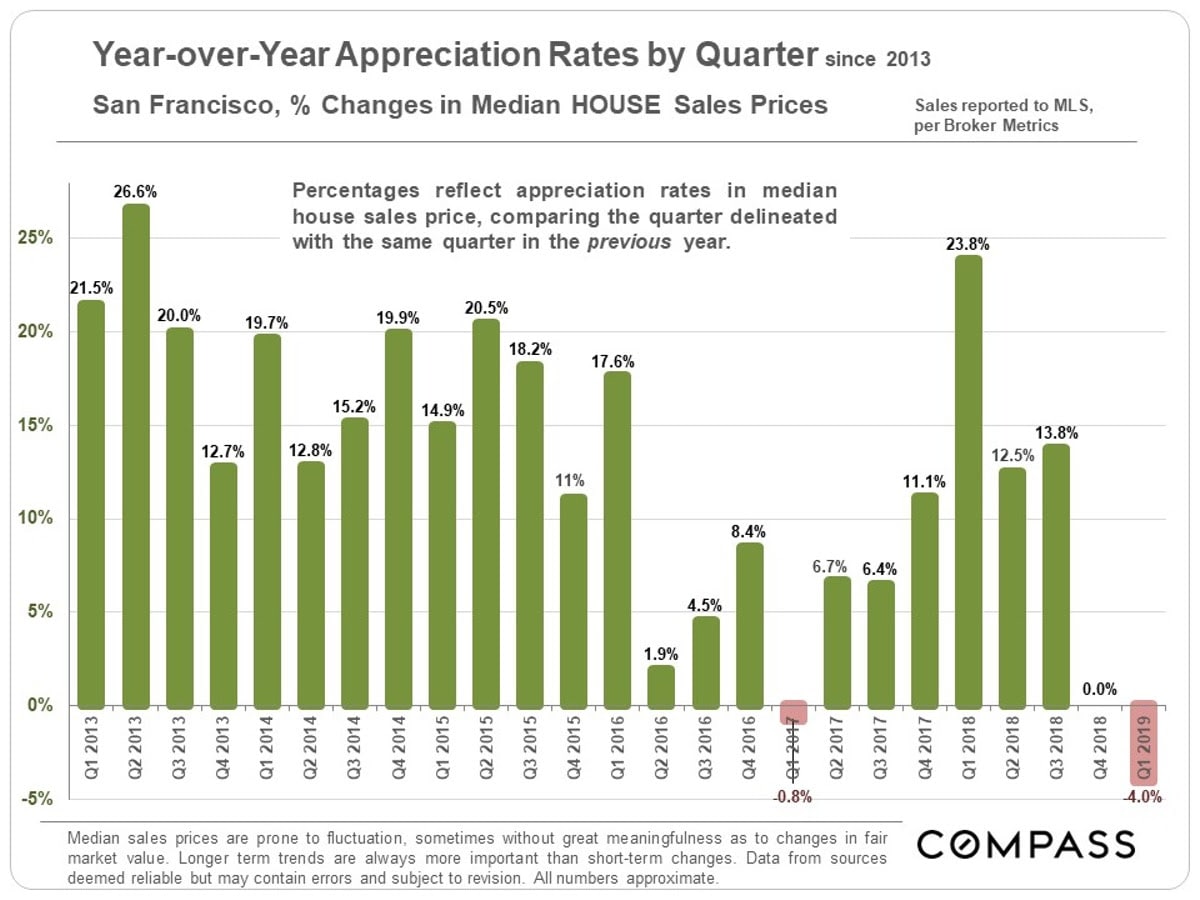 New Listings Coming on Market
Year-over-year, there was a plunge in the number of new listings coming on market in Q1 - new listings almost always climb from January through March, but not this year. Were sellers waiting for a hoped-for rush of new IPO millionaires to appear? Will new listing inventory jump now that the IPOs have begun to occur? Q2 will provide much more data regarding the media-frenzy "IPO effect."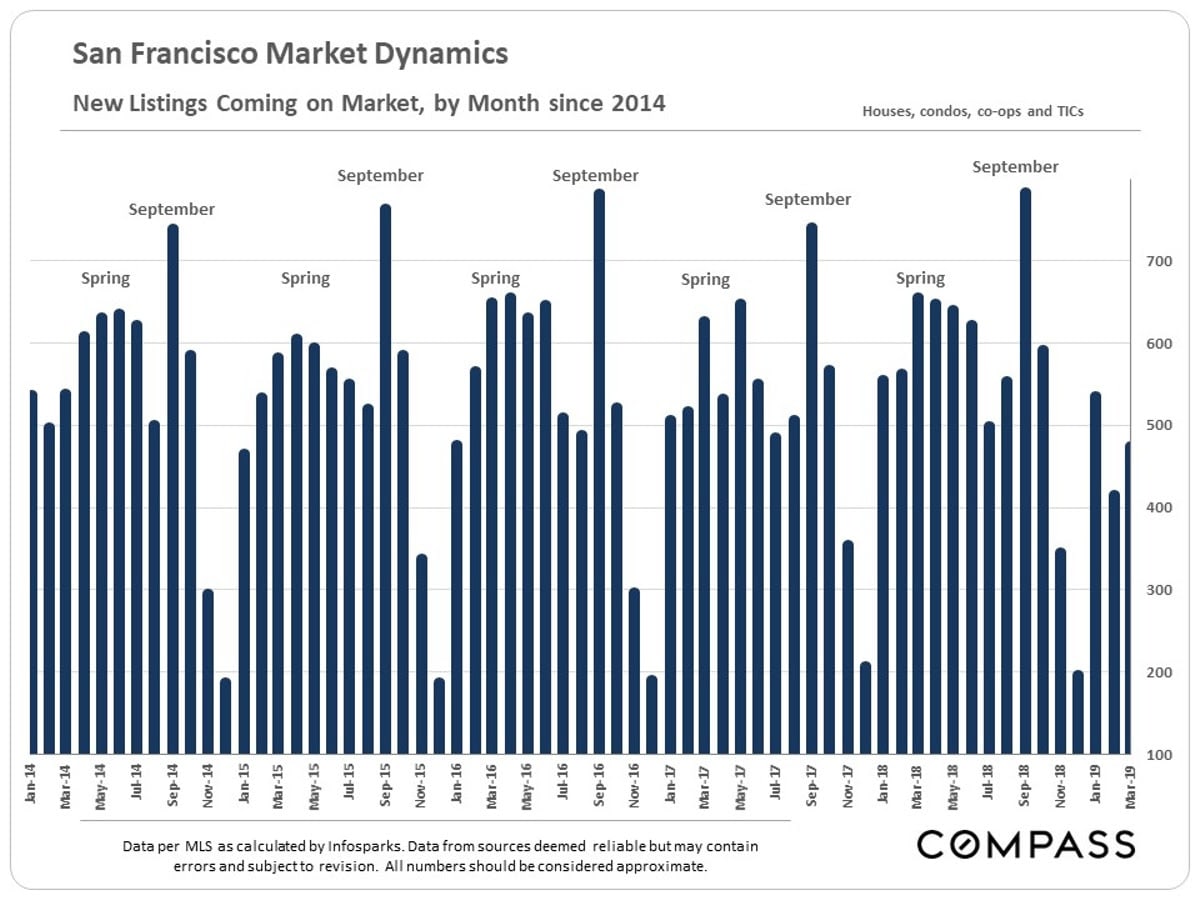 Luxury Home Sales
There has been a significant drop in MLS sales of luxury condos. The jump in the number of new, luxury (and ultra-luxury) condos being built is creating a surge of supply that has increased the competition between sellers for buyers' attention. (Many new-project luxury condos are neither listed nor their sales reported to MLS, and so are not reflected in this chart.)