I have such appreciation and sincere gratitude to my wonderful clients and friends and as we approach the end of 2019. Looking towards 2020, I wish you all a wonderful holiday season and a fantastic new year, full of wonderful adventures and success!


December Market Feedback!
I couldn't agree more with the following research-year after year I have found December to be a great time to make deals for my buyer clients. I currently have 2 off market sales in contract for fantastic values. Of course opportunity is always inventory dependent in our markets. Read on!


Attom Data Solutions found that December is the best month of the year to buy a home when it comes to getting a relatively good price. During December homes only sold for 1.2% more than their estimated market value on average. Comparatively, June is the most expensive time to buy, when homes sell for roughly a 7% premium. Attom analyzed 23+ million single family home and condo sales over the past 6 years, limiting the analysis to days with at least 10,000 single family home and condo sales. Altogether, 362 days met that threshold — the four exceptions were Jan. 1, July 4, Nov. 11 and Dec. 25. (Marketwatch)
I concur with the fact. I currently have an off market home in contract that last sold in 2007. When you see the closing price of this high end home you will see the value that I was able to negotiate. In a different season this would not have been possible.
Financial Markets Decade Long Performance
Too often we look at financial markets by quarter, but it's interesting to see how they perform over a decade, further speaking to how we should look at everything with a more longterm mentality. Here is how US GDP, unemployment and the S&P 500 have performed over the past 10 years. It's interesting to note how the US economy keeps growing over time regardless of major events. GDP is up almost 50% in a decade! And this is after a massive recession that more closely resembled a depression. Most recessions have been far milder. The American economy is a SPECTACULAR machine indeed!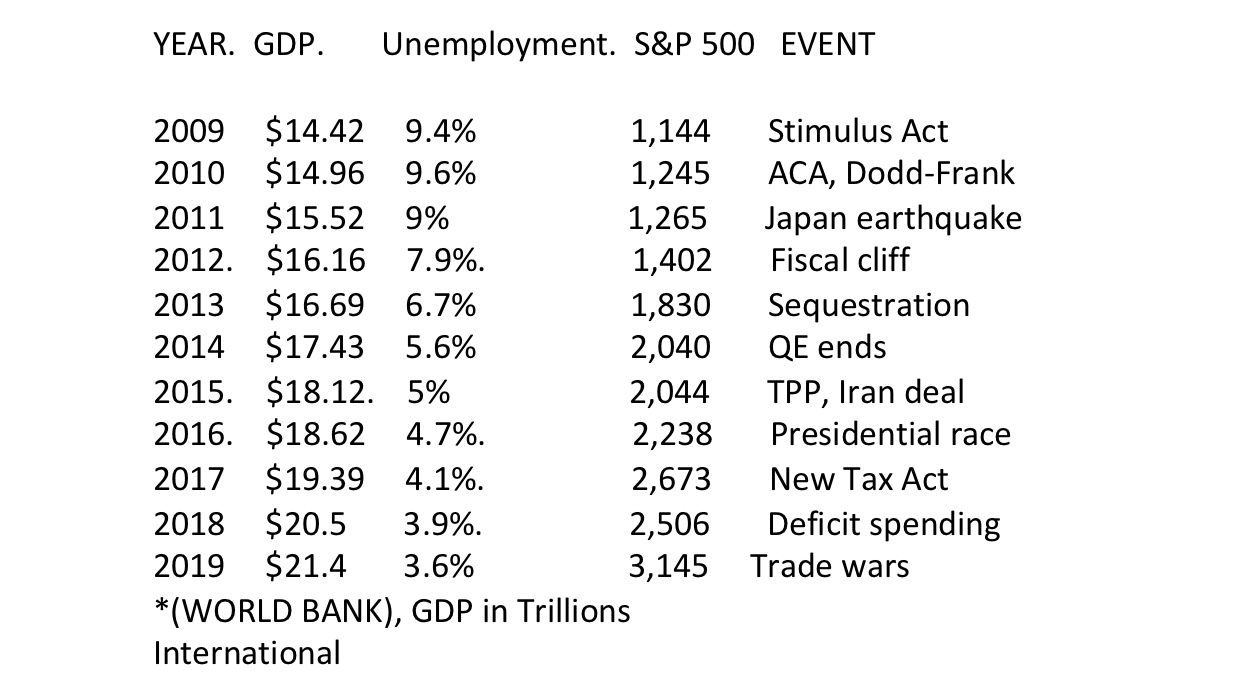 DID YOU KNOW...
DID YOU KNOW? The California Energy Commission and California Building Standards Commission have mandated that new homes built in the state must include solar panels, starting in 2020. (CNBC)
Renovate to Make Money
Yesterday I had a lengthy conversation with a client who is adamant that he wants to buy a property, renovate it and be guaranteed to make a substantial profit upon re-selling it a few years later. Here are the highlights of my advice to him:
Nothing is guaranteed. You could hit a tough spot in the markets and have to wait 2-3 years or more for market conditions to change. Budget for this.
When you renovate for profit, you must build and source at wholesale. Hiring the very best contractors, architects and designers usually imply paying a premium. Those who can sub-contract themselves - and know exactly what they are doing - offset the profits others will charge.
Renovate using quality materials and fixtures, but know that when you by the best of the best and the most expensive, you are in a rarified market. if you know this market intimately, you can succeed, but the risks are far higher.
Timing is everything: a 3-year renovation eats up profits dramatically compared to a 9-month renovation.
Have a team you know and trust: your team is everything in getting things done on time and within your budget.
Do a conservative pro-forma, with allowances for going over budget.
Never forget the cost of money and the loss of income on the money.
Do your homework: what is selling for what fully renovated: that will be the maximum (probably) what you can expect once your renovation is completed.
Go classic, either classically traditional or classically modern. High-fashion finishes can date themselves quicker and de-value faster.
Renovation can be stressful and take away time from that which you do best....if you are not already a professional renovator. Then again, you have to start somewhere and many people do very well renovating and love what they do. Many people who do renovations make a FORTUNE doing so.
Renovating a property is an outstanding opportunity to create value and upside without relying on market escalations. But renovator beware! Sometimes instant gratification buying a fully renovated home may make you less moeny upon re-sale but can buy you time.....and time is the last luxury!
Fight Over California Fire Insurance Coverage Heats Up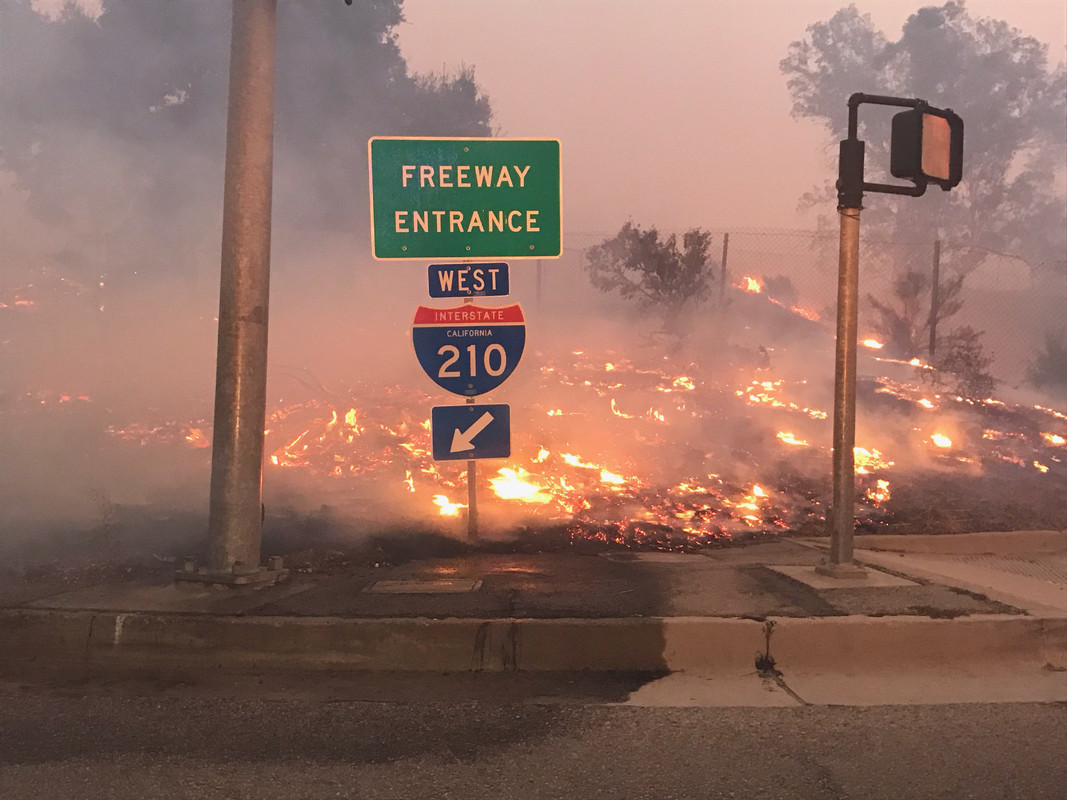 Homeowners' fight for fire insurance coverage is heating up in California.
After an order from the state's insurance commissioner to expand coverage options, a statewide insurance program meant to be a last resort for homeowners who can't find a traditional policy has gone to court to try to put a stop to the changes.The FAIR Plan, which is funded by insurance companies, filed a petition Friday asking the Los Angeles Superior Court to force Commissioner Ricardo Lara to "annul, vacate, or withdraw" the order he issued last month.
Meet My Wonderful Clients...
We listed our home with Sharon on recommendation from a friend who knew her talents. We said in our listing that ours was "a rare and exceptional property". It turned out that Sharon is a rare and exceptional realtor! From her first visit, Sharon believed in the value of our home as much as we did. She invested her personal time at the property, talking with us, really getting to know the area and its attractions. West Marin isn't for everybody but the beauty and the nature offset the extra distance to town "for those with the eyes to see". Sharon not only "saw" but possessed the motivation and skill to help others to see as well. She sat multiple open houses and coordinated a far reaching social network campaign that put our treasured estate before buyers seeking the best. We coordinated on the staging and the creation of a unique web site - including drone footage of the soaring redwoods and private setting of the main house and studio. A professional photographer was able to capture the sweetness of the interior of our home and exterior 360º vistas of our setting, not another house in sight. In the nightmarish jungle of predators Sharon is like a good dream. Her integrity and honesty carried the day. We highly recommend Sharon Kramlich as a professional and wonderful human being.
- Vern and Renee Castle, Sellers, 27 Spring Road, Lagunitas
Compass Concierge, Your Strategic Partner in Home Improvement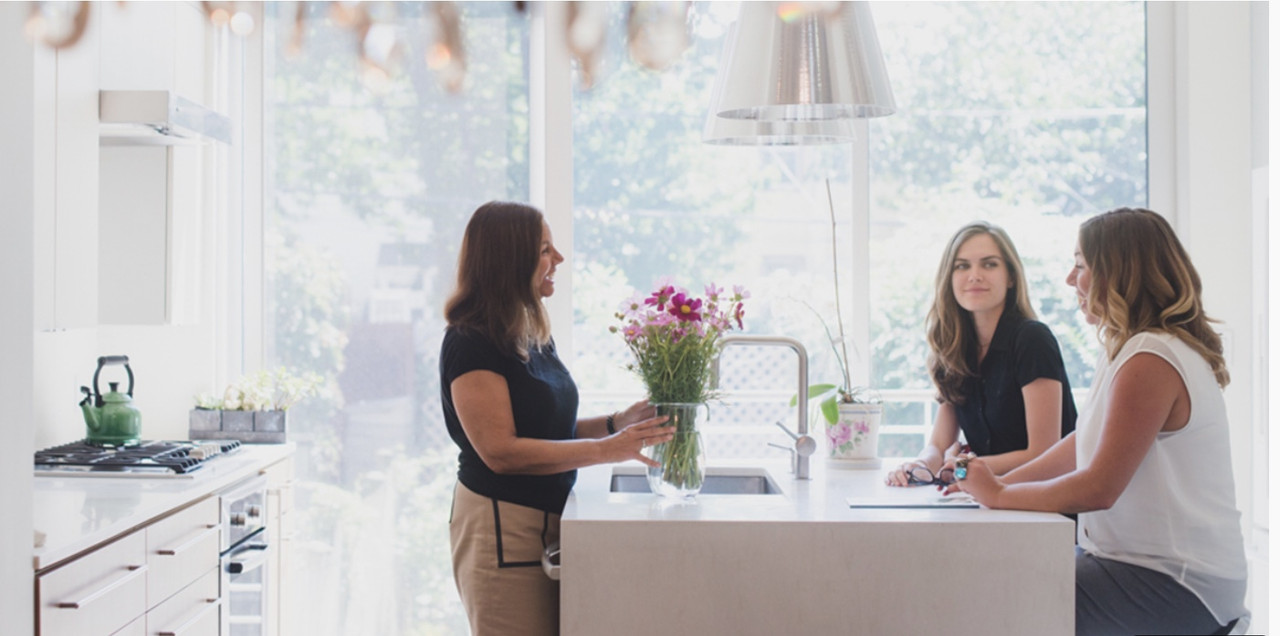 When you're preparing your home for market, it makes sense to assess what improvements can be made so that you're not leaving money on the table at closing that you could have gained back by increasing the value of your property.
But what are those improvements? By the time you sell, the window of opportunity to make strategic improvements is small, and you may be limited by market conditions and time constraints.
What if we worked together well before a sale, with my expertise as a strategic partner in assessing opportunities for home improvements?
With Compass' programs, I can provide valuable insight into neighborhood trends, market conditions, and buyer behavior patterns well before you sell in order to help you position your home for maximum value no matter what stage of ownership you're in.
Contact me today for a free consultation.
The Best Holiday Movies and TV Shows That Will Bring Your Family Together This Season
One of the best parts of the holiday season is honoring that annual tradition of watching all of your favorite holiday movies with your family and loved ones. There's nothing like good old-fashioned togetherness to put the sparkle in your holidays, whether you spend your time prepping the big meal, doing good together, or reminiscing over a festive flick.
When you're ready to curl up in front of the TV, we've got your cheat sheet for the most festive movies, holiday specials, and episodes of your favorite TV shows that promise to get the whole family in the holiday spirit. So light a fire, cozy up with your loved ones, and go ahead and Netflix (or Disney+ or Apple TV+) and holiday.
Around Marin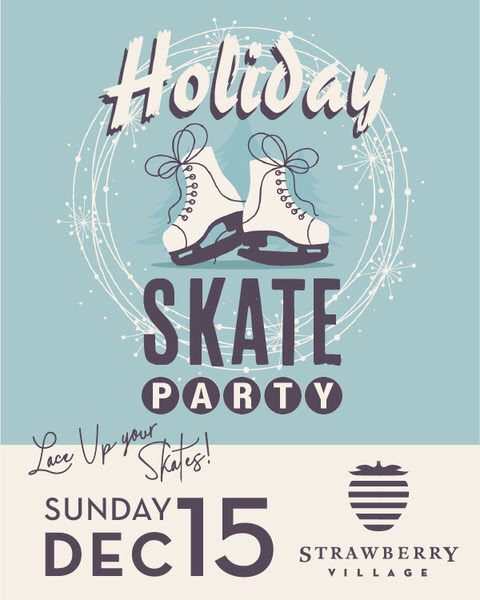 Holiday Skate Party
Lace up your skates! Come celebrate the season at our Holiday Skate Party to benefit Schools Rule Marin. We'll have a DJ spinning cool tunes, a photo booth, face painting, caricature artist, bubble magician, holiday arts & crafts and more! Tickets are $10 cash or check on event day (includes skate rental and all activities).Minimum height for this experience is 42" and minimum age is 5 years old. Outside skates are not permitted.
Floodwater
Check out this new restaurant!


The Higgins trio's most daunting task out of the gate was a renovation of the gigantic building adjacent to the Holiday Inn Express. They worked with Whitfield Architects to create an urban rustic interior dominated by a 240-seat space featuring an expansive, 30-foot wood trussed ceiling, a 35-foot bar that faces five large-screen TVs, as well as a main dining room, two private dining spaces and an outdoor patio that seats 45 with glass walls, fire pits and heaters.
Floodwater, 152 Shoreline Highway, Mill Valle
5 Best Things To Do This Week: December 16-22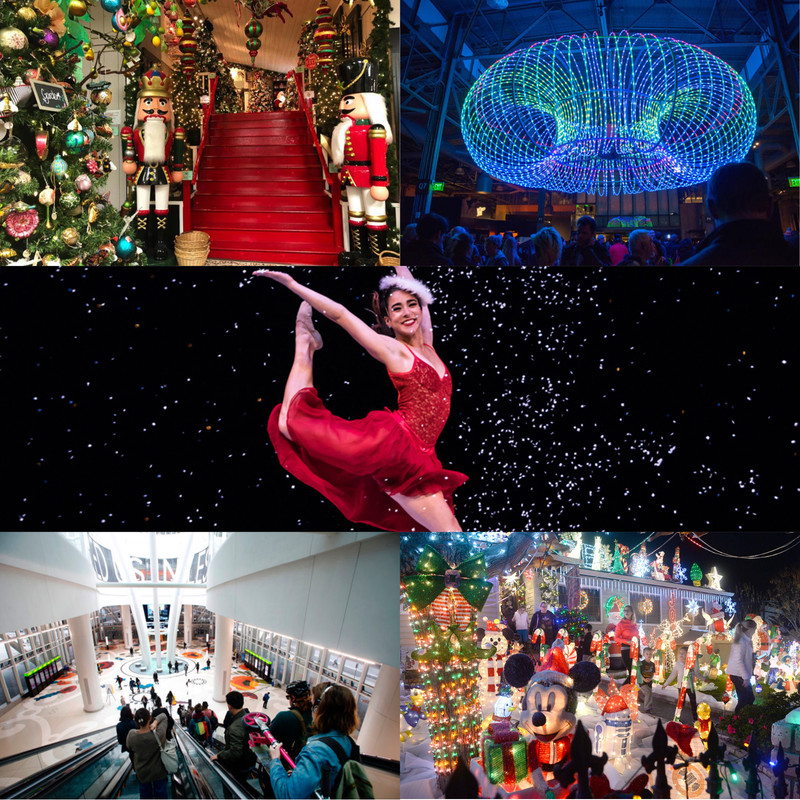 Hand-picked events and happenings you won't want to miss.
Some of my Own Philanthropy...
Introduction to the Marin Chapter of The Awesome Foundation


I am a trustee with the Marin Chapter of the Awesome Foundation. Each month we expect to provide a $1,000 grant to support projects which address educational and/or community needs and are ingenious, creative and collaborative. We aim to spark dialogue, elevate unique opportunities, deepen conversations and provide community-wide benefits.
We are looking for creative individuals to support with our grants, so please view our website and submit your requests online.
Feel free to email or call me with any questions &/or if you want to get involved too!
Climate Ride Patagonia!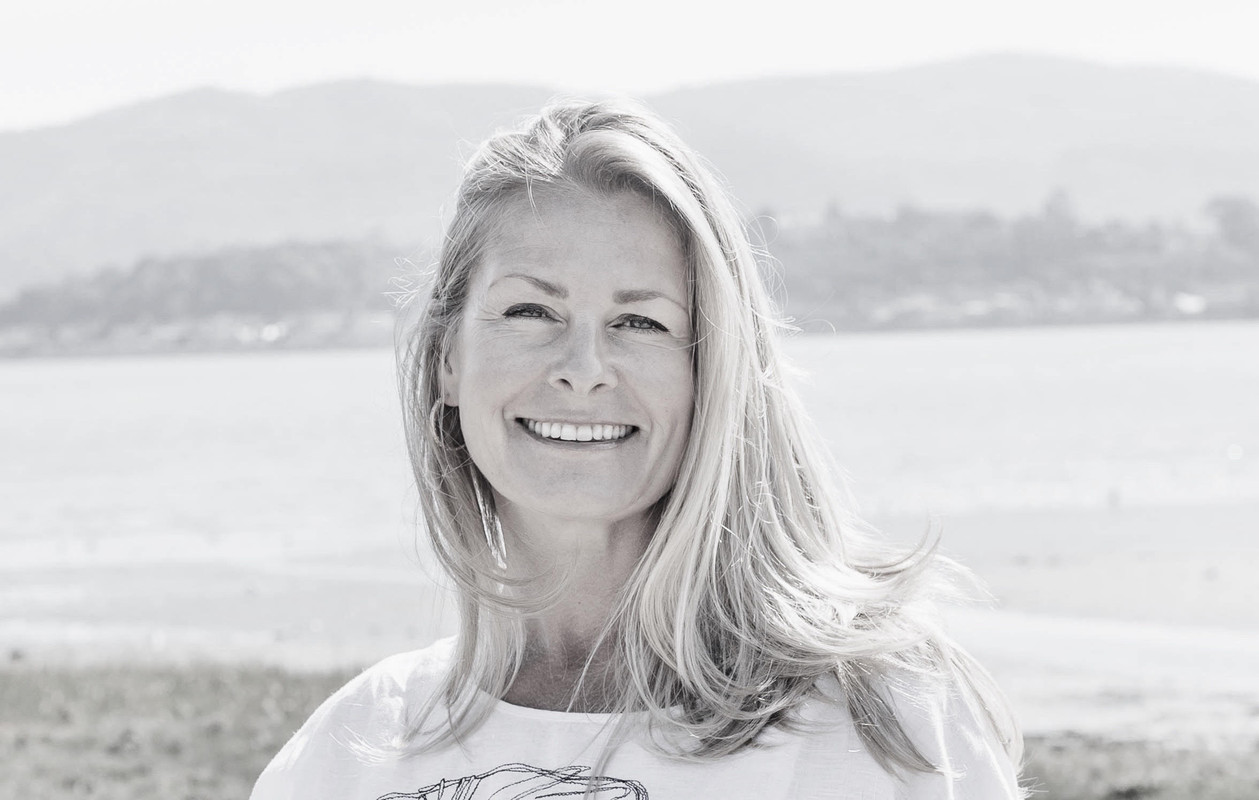 In February of 2020 I will spend 7 days biking 100+ miles and hiking 60+ miles through Patagonia, to raise money for Climate Ride, an organization that I wholeheartedly support.
Like many of you I consciously strive to do my part to improve the condition of our planet as part of our day to day lives, but I want to do more. Climate Ride offers active fundraising activities to raise awareness of climate change, sustainable solutions, and active transportation advocacy. Climate Ride can do so much more to effect positive change at scale than we as individuals can do.
The health of our planet, economy, and communities is at stake. Right now, it is more important than ever to work toward a sustainable future. A great way that you can help do something meaningful, substantial and concrete is to support my fundraising.Your donation will benefit the programs and efforts of Climate Ride including their community scholarships for young sustainability leaders. Please help me to grow Climate Ride to become an advocacy powerhouse that engages people in the world of active environmental philanthropy and sustainable solutions.
You can make a secure online donation today by clicking on the link below. You'll automatically receive an acknowledgment and I will be notified. All donations are tax-deductible.
Please consider donating to this worthy cause and thank you for helping to make a difference for our children's tomorrow!
With my sincere gratitude,
Sharon
Wishing you a Merry Christmas and a Happy New Year!