With average days on market, the lower the number, the faster buyers are snapping up new listings coming on the market. It is not uncommon for more expensive homes to have higher average days-on-market readings: The pool of buyers is much smaller, and the sellers of large, gorgeous homes are somewhat more prone to overpricing.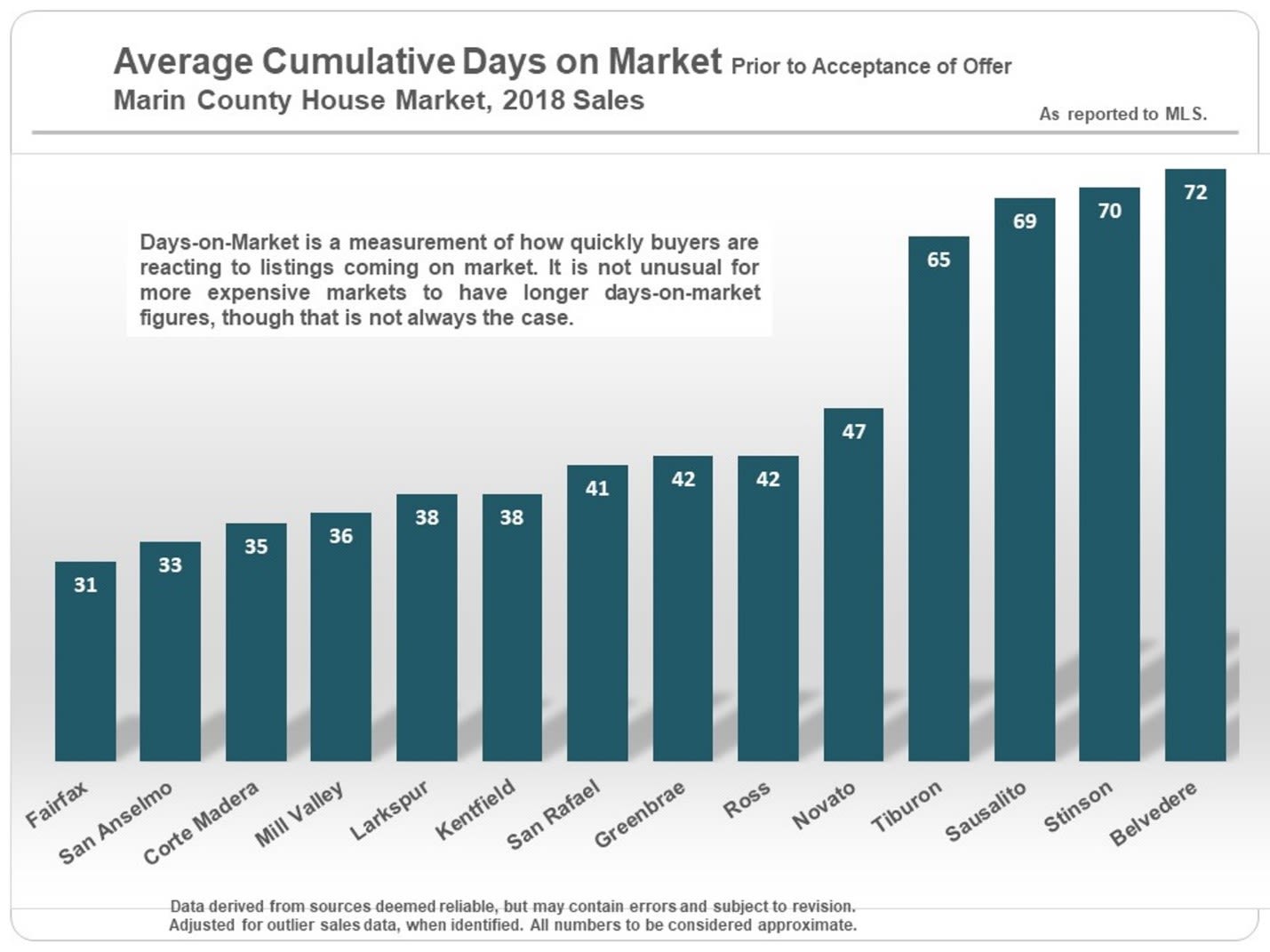 With the percentage of sales occurring within 30 days of being listed, the higher the percentage, the stronger the demand as compared to the supply of listings. Again, more expensive homes will often see lower percentages.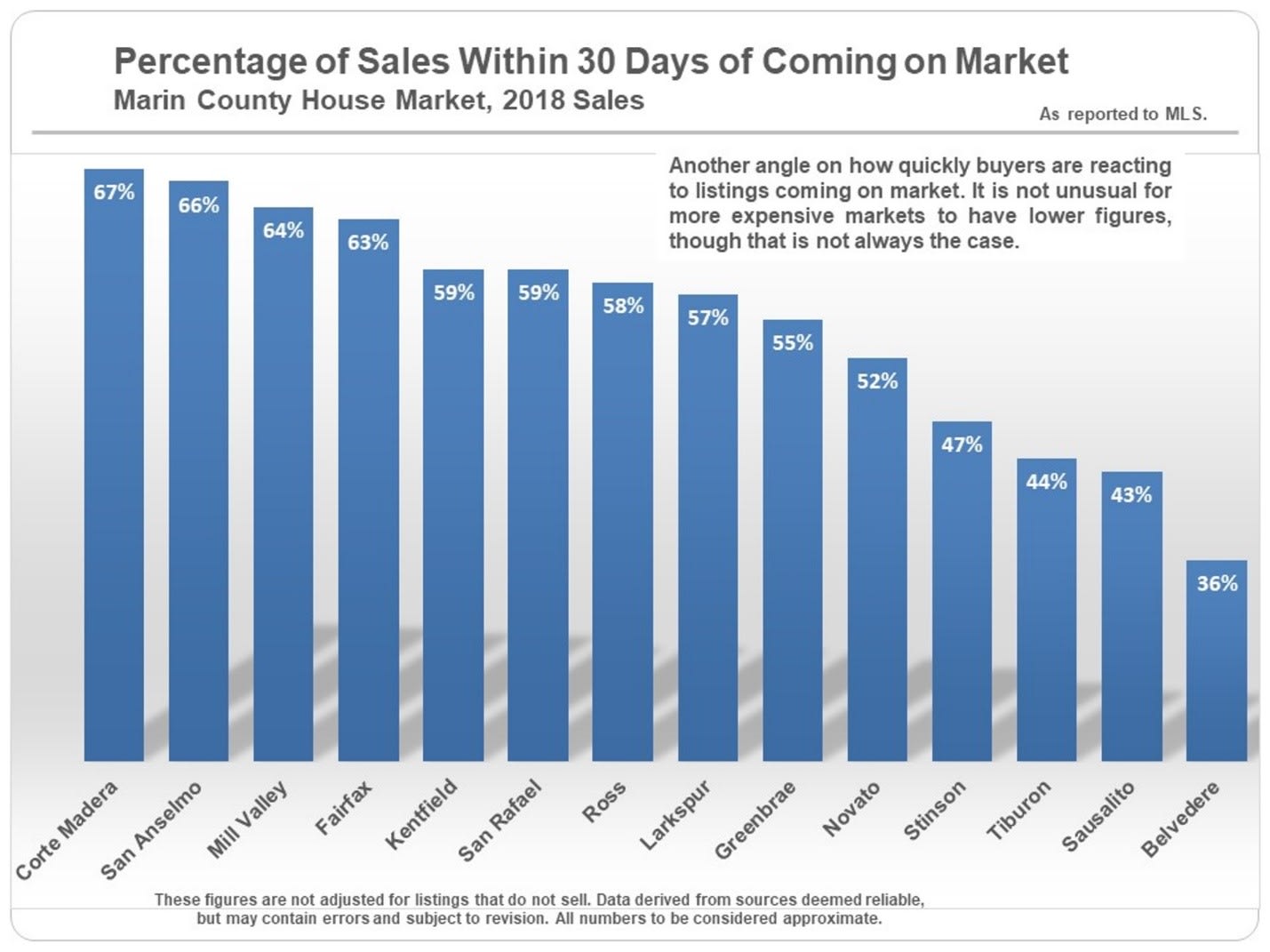 Stock Prices & Interest Rates
Financial markets and interest rates often influence real estate markets. Changes in the S&P 500 since the 2016 election have been very dramatic. The queasy volatility seen in stock prices - and its effect on household wealth - since they peaked in early autumn has been a wild ride for investors, and for many home buyers.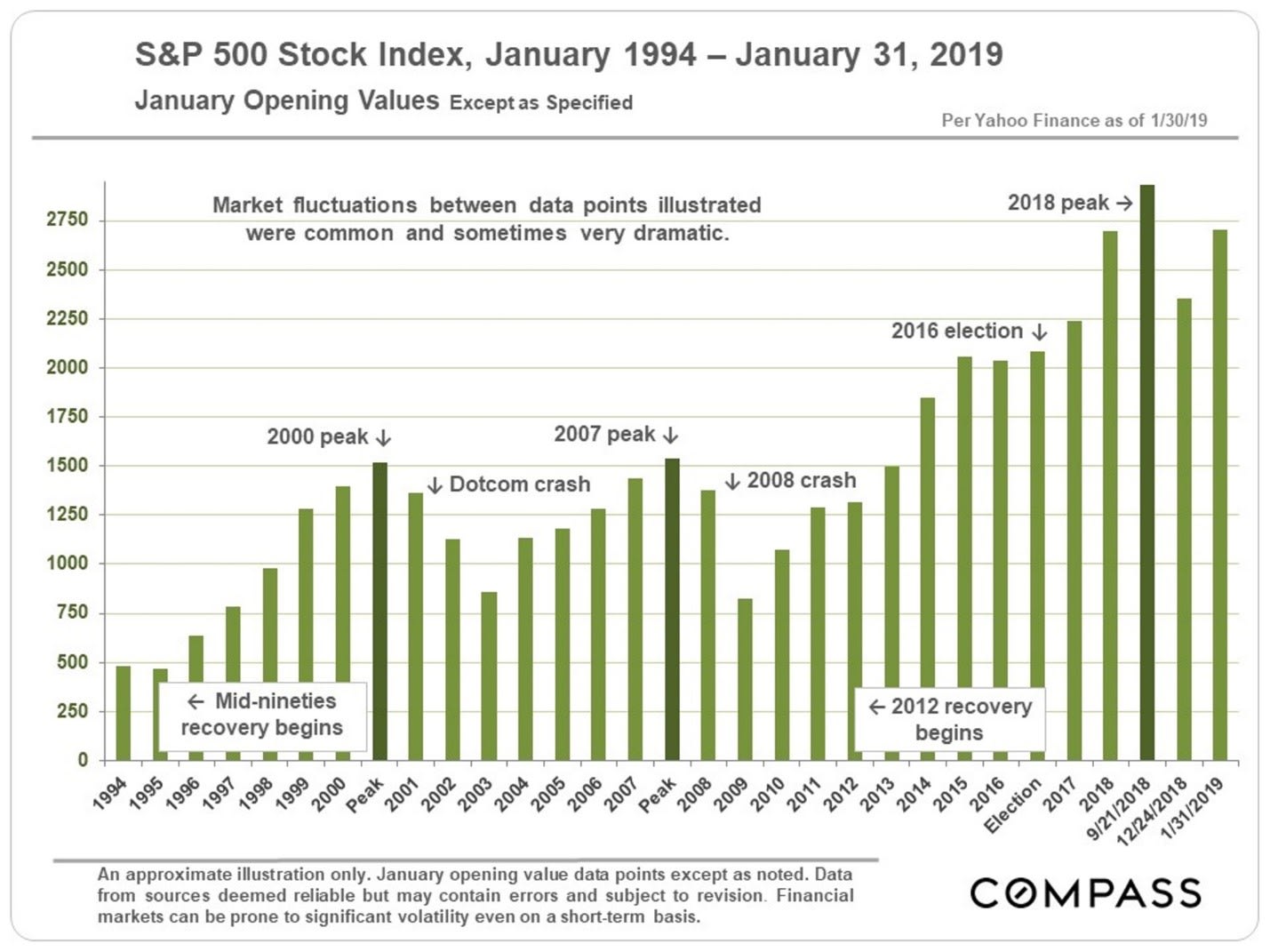 The changes in the stock prices of some of our Bay Area high-tech giants over the past 3 years make the fluctuations in the S&P 500 look modest. If the big, local unicorn IPOs go forward in 2019 as currently expected, and are received enthusiastically, they could have a substantial effect on housing markets.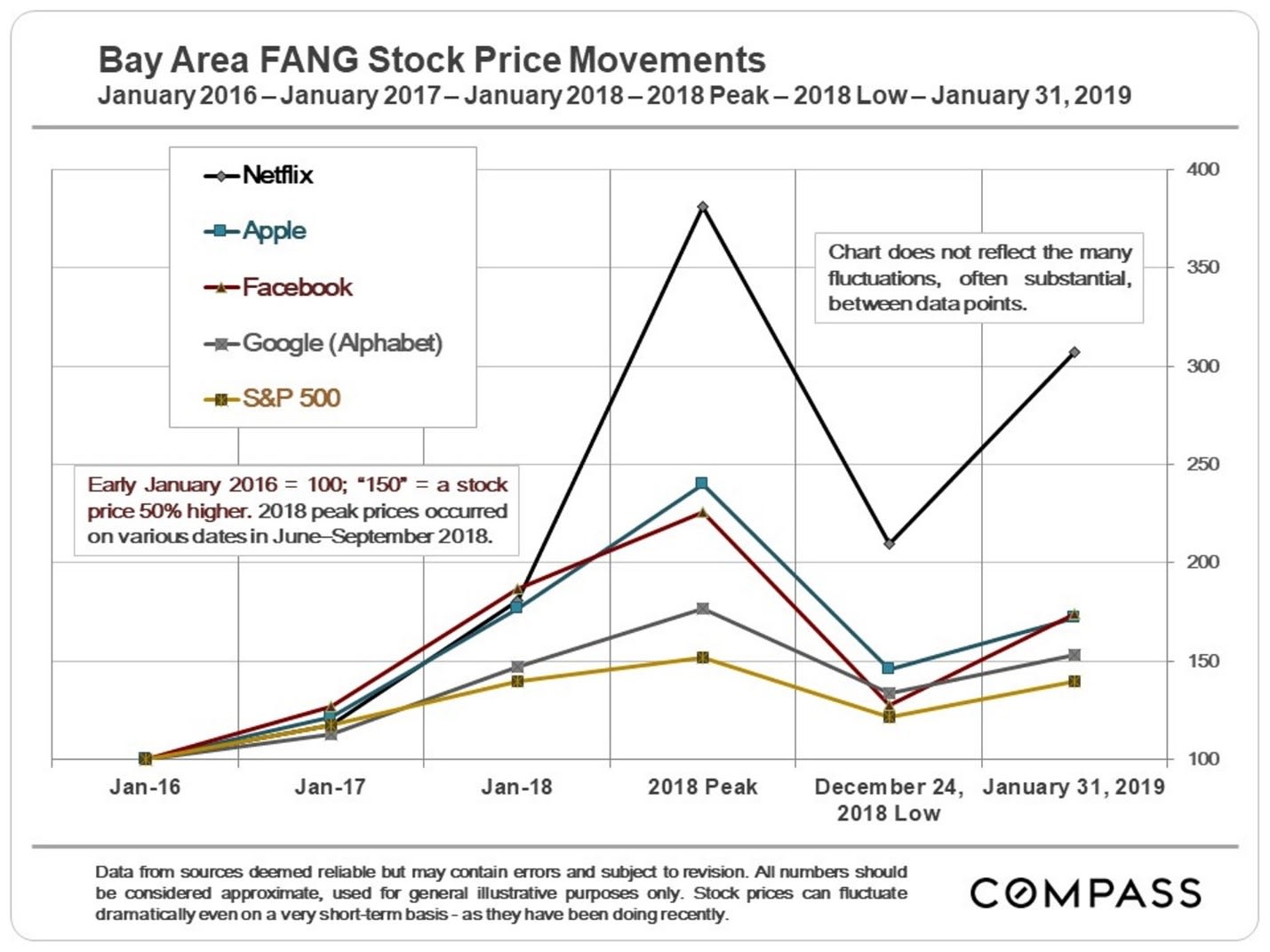 Interest rates are a major factor in housing costs and the ability to qualify for home loans. After hitting its most recent high in November, rates have dropped off considerably. Such declines sometimes spark renewed buyer motivation to move forward quickly.