Housing Affordability & Household Incomes
This chart calculates the income required to buy a median-price house in Q4 2018. Median condo prices are substantially less in every county and would require lower incomes.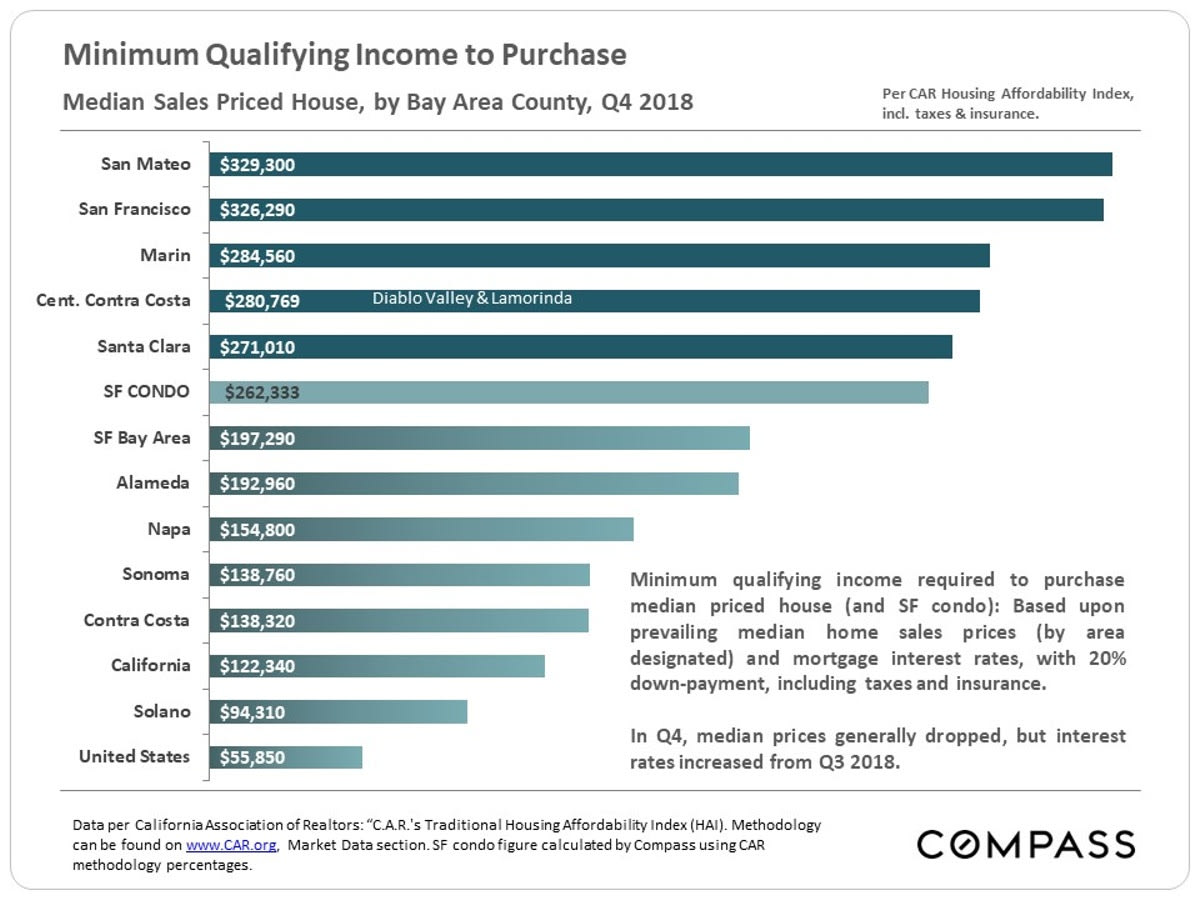 County median household incomes are broken out below for homeowners and tenants – some Bay Area county incomes are among the highest in the country. However, comparing the chart below to the one above illustrates the disparity between prevailing incomes and the incomes required to purchase in the Bay Area.