Welcome to Autumn, my 2nd favorite season of the year! As the sun is rising later and nightfall comes sooner and the leaves change color because of the amount of daylight and photosynthesis, we feel the change in the air.
It is the summer's great last heat,
It is the fall's first chill: They meet.
–Sarah Morgan Bryan Piatt
Enjoy & embrace the change in the air!
Local Marin Market
Marin County House Price Appreciation-4 year trend.


Seasonal fluctuations are common, and it's not unusual for median sales prices to peak for the year in spring (Q2). Longer-term trends are more meaningful than short-term changes.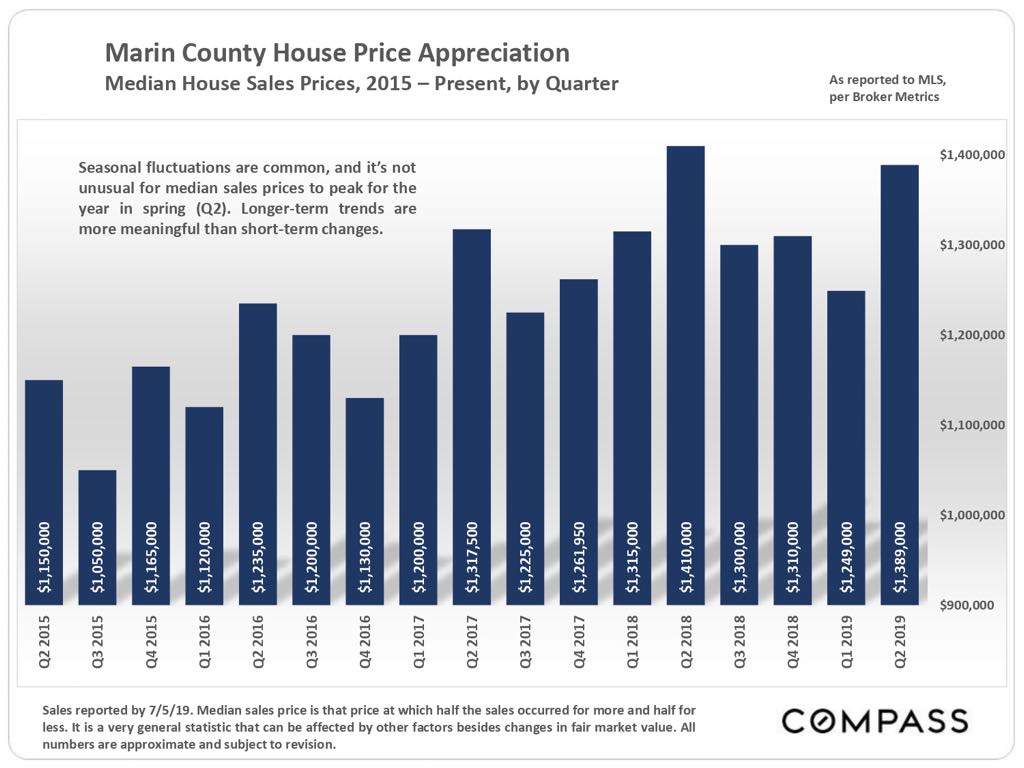 Active Listings on Market during Month-4 year trend.


The number of active listings is affected by 3 major dynamics:


How many new listings come on market
How quickly buyers purchase them, and
Sellers pulling their listings off market without sale.


Marin Home Sales by Month-4 year trend.


Along with year/year increases in home appreciation, the overall number of total homes sales have been declining slightly in the same time period. Closed sales typically follow offer acceptance by 3 to 6 weeks.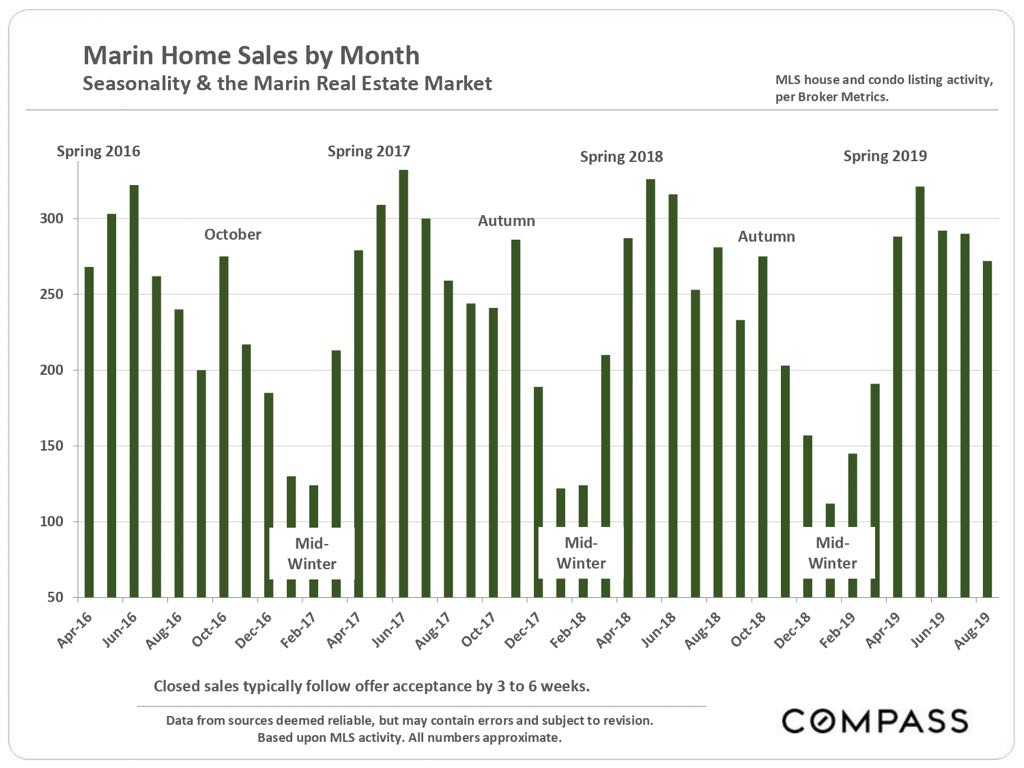 Around Marin
In Grassroots Baseball: Where Legends Begin, photographer Jean Fruth features more than 250 of the best images from all levels of the amateur game in various US cities, as well as several hotbeds of baseball around the world.
Saturday, September 28, 2019 - 7:00pm
FREE CONCERT, Beer Garden, Fashion Show, Food, Kids Games, Clowns and Surprises.
Featuring – SOUL SKA with lots of VERY Special Guests TBA
September 29, 2019 @ 1:00 pm – 5:30 pm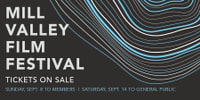 I am so excited that the 42nd annual Mill Valley Film Festival is nearly here!


Jamie Foxx, Edward Norton, Olivia Wilde, Laura Dern, Robert Pattinson, Kristen Stewart and Lena Olin are among the luminaries expected to come to Marin for the 42nd anniversary Mill Valley Film Festival, considered one of the top 10 film festivals in the country, festival organizers announced Thursday.


The festival runs from October 3 to 13.


See you there!
For Sale!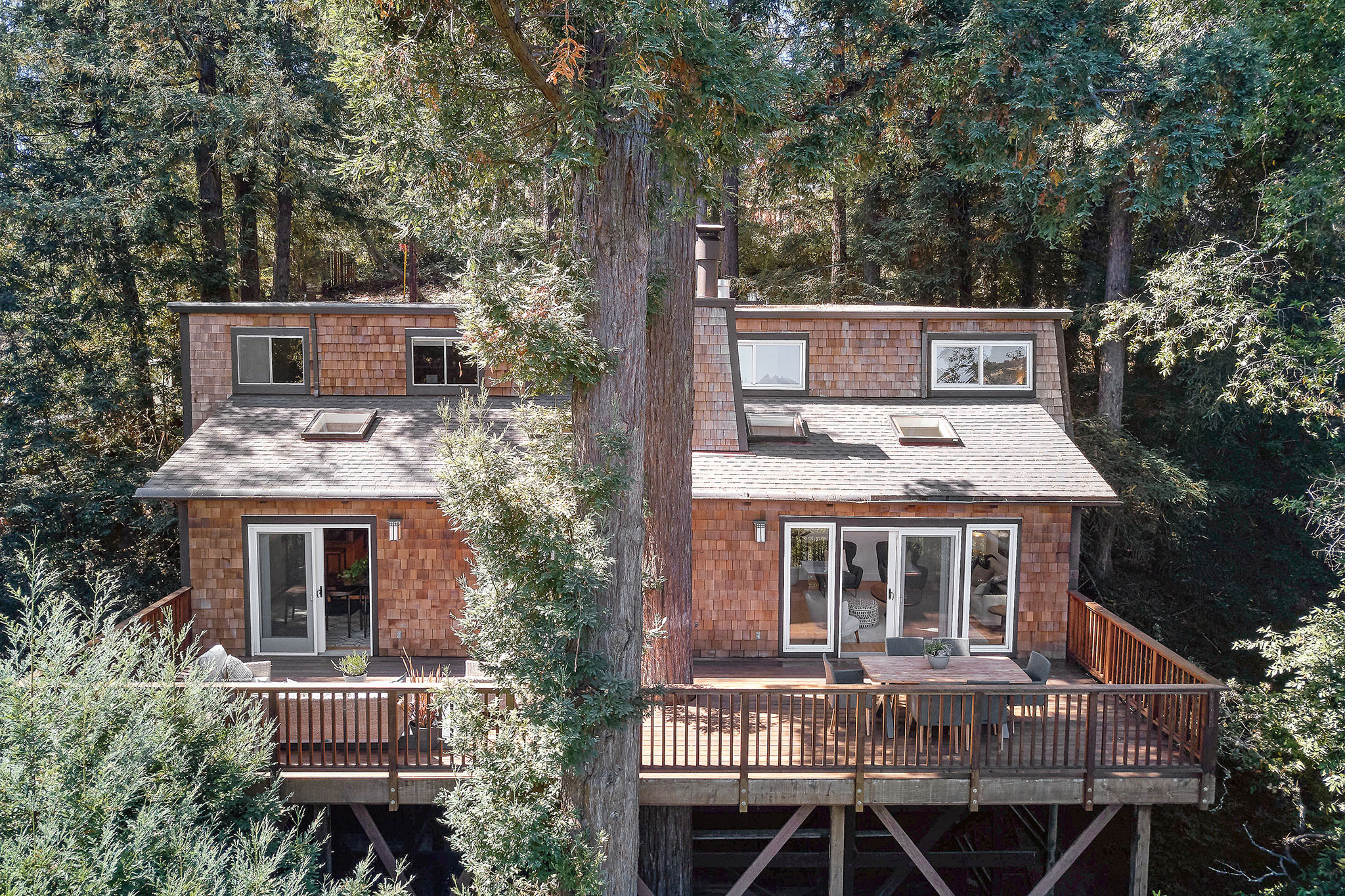 Middle Ridge retreat,
Easy walk to town!
200 Summit Avenue, Mill Valley
Listed at $1,995,000
Mid-century modern home located in the wonderful Middle Ridge neighborhood of Mill Valley. Four bedroom, two and a half bathroom main house plus a separate one bedroom apartment.


Decks, views and privacy abound!


Walk to town and schools!
Sale Pending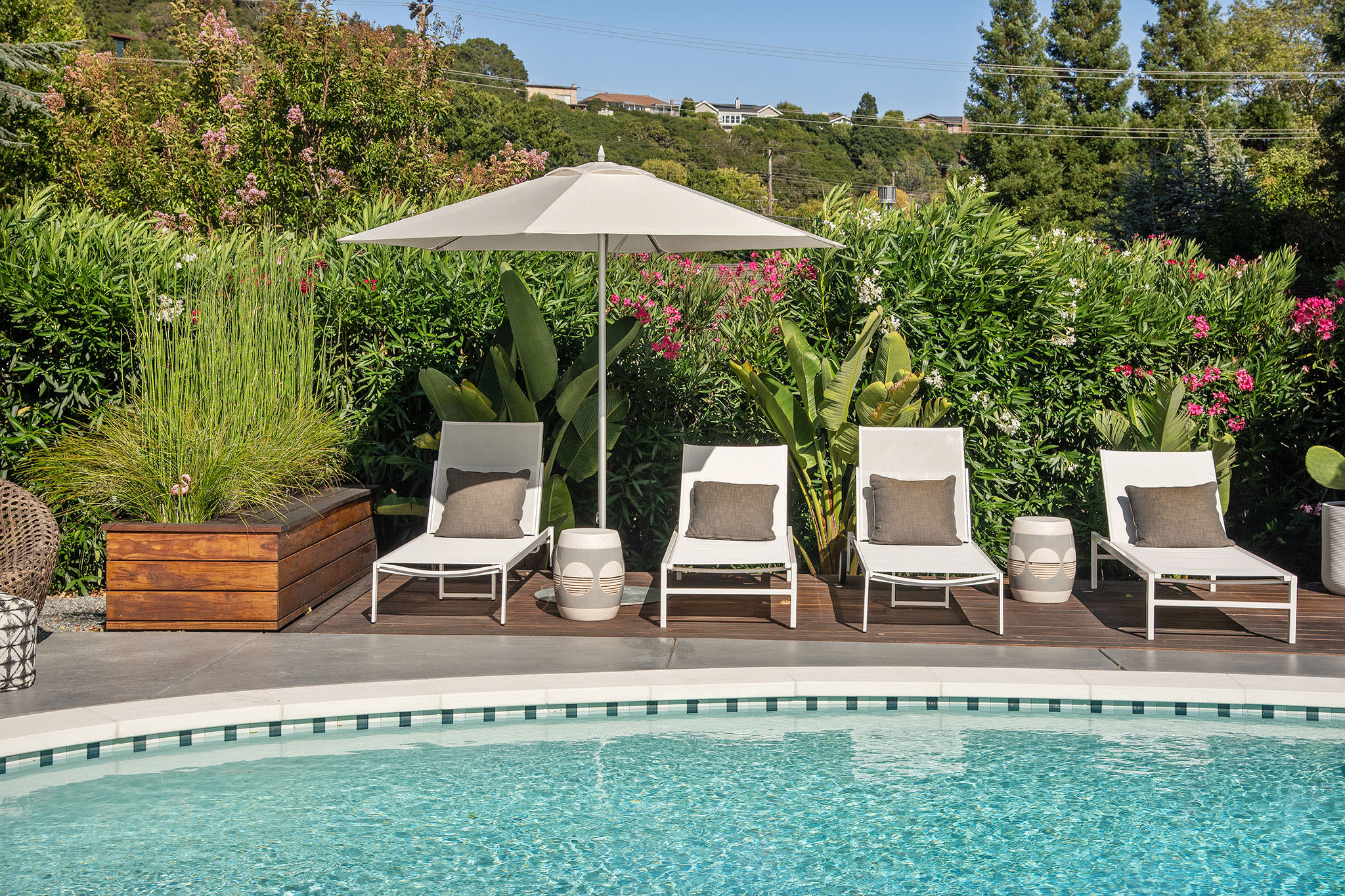 10 Brentwood Avenue, San Rafael


Listed at $1,335,000


Turn key 3 bedroom, 2 bathroom remodeled home with amazing back yard and beautiful pool in the highly desirable Glenwood neighborhood.
Sold with multiple offers.
Sale Pending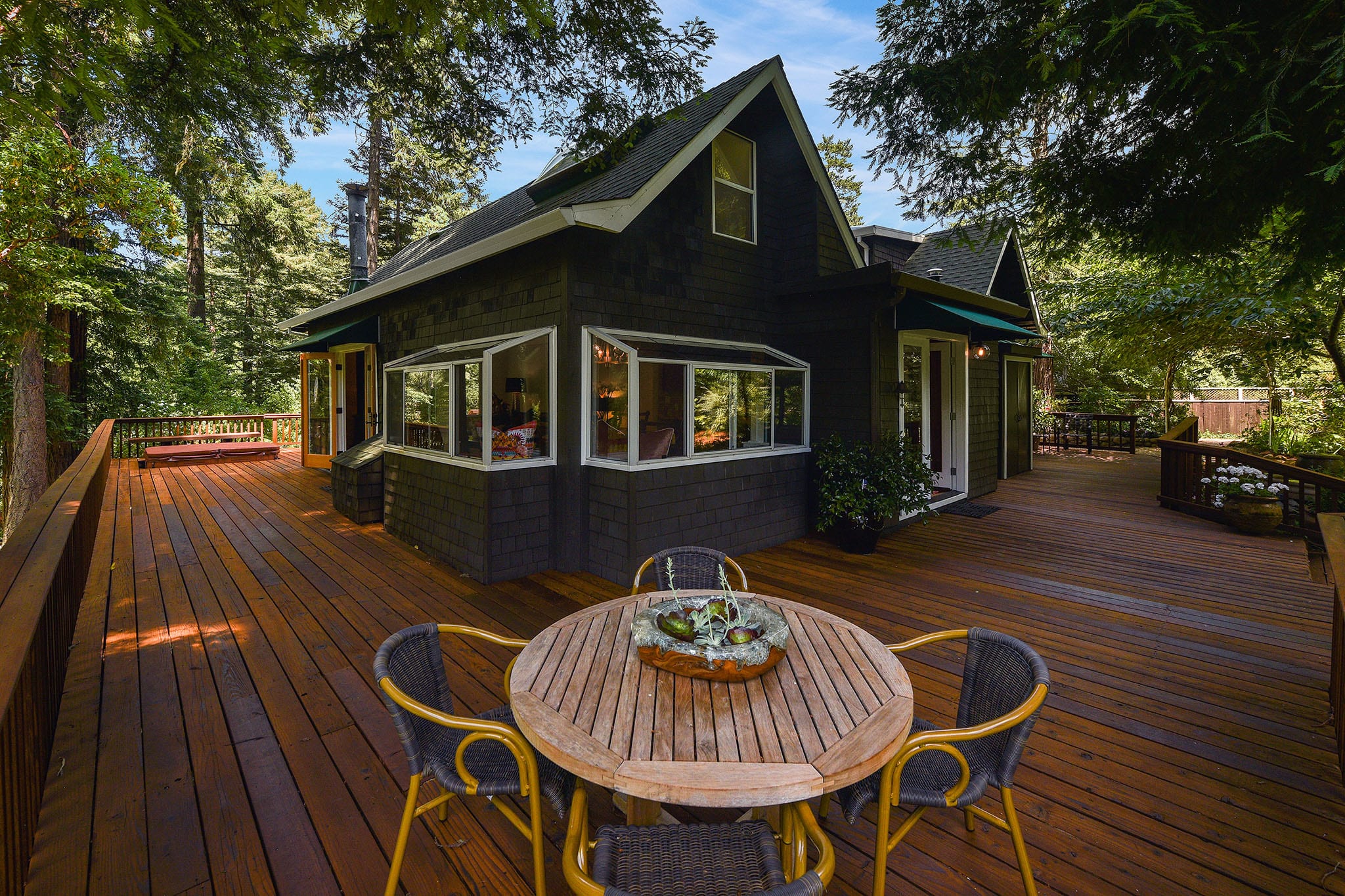 27 Spring Road, Lagunitas


Listed at $ 1,475,000
This rare and exceptional home and property is located in an outdoor enthusiasts paradise offering amazing privacy and fabulous views in all directions! Close enough to the city to enjoy the offerings of San Francisco but "just far enough" to feel country.
Located just 15 minutes to Fairfax, 20 mins to Point Reyes, 30 Minutes to Limantour Beach, 7 minutes to Spirit Rock Meditation Center, a short distance to the Ink Wells and an easy stroll to the MMWD watershed trails, up to San Geronimo Ridge Trail and many more choices from there. Approx. 0.5 miles away you can find access to the Peter's Dam Trail system (up and around Kent Lake) access to the bike path through Taylor State Park and trails up to Mt. Barnaby, The Shafter trail up to the Bolinas Ridge, Devil's Gulch Trail system.
Just Sold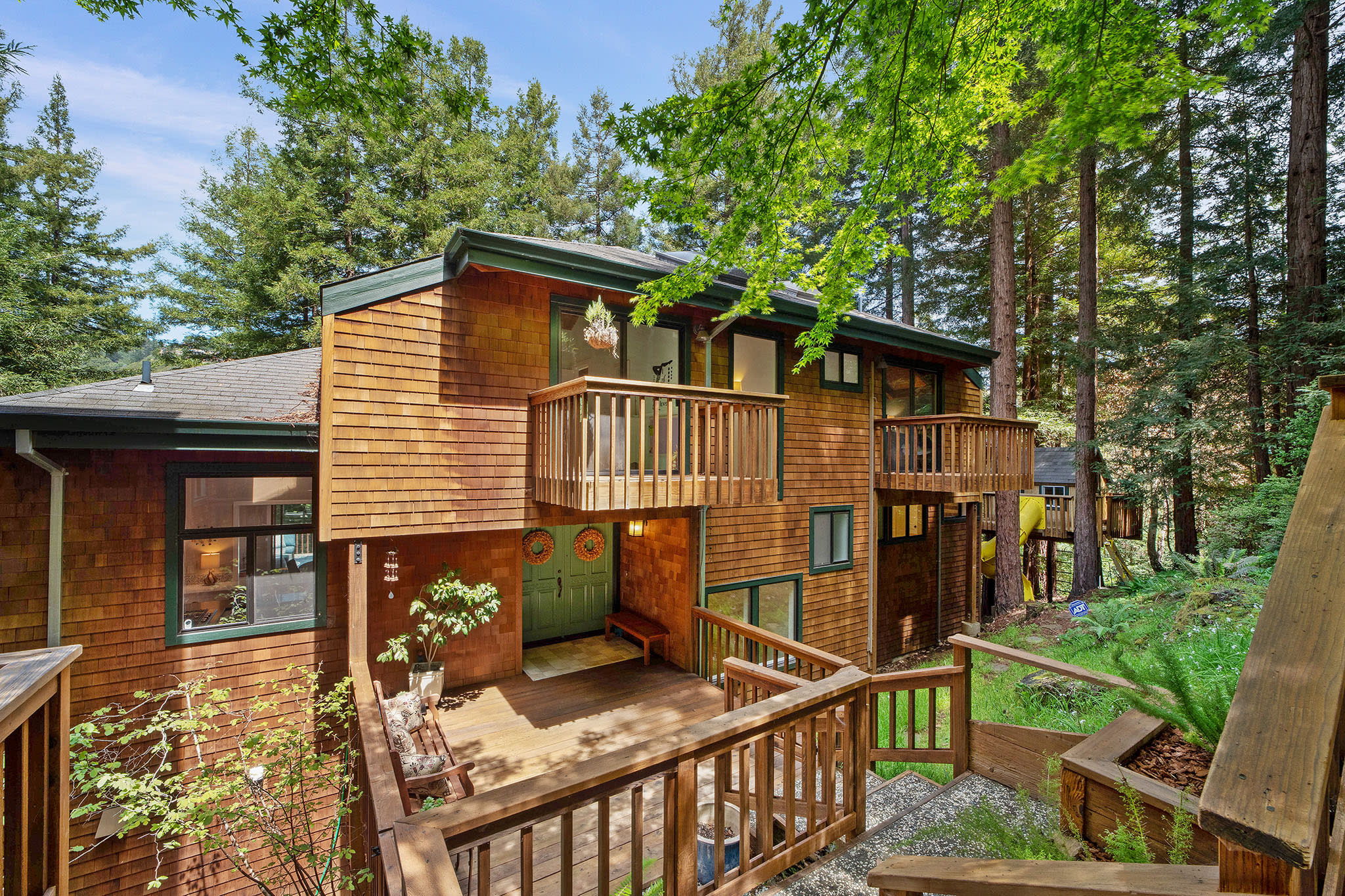 420 Monte Vista, Mill Valley

Sold at $ 1,760,000


A fantastic Craftsman built in 1985 and located in the highly sought-after Cascade Canyon just up the hill from downtown Mill Valley & drenched in sunlight, with close to an acre of land & easy access to the Tenderfoot Trail & the Renz Steps which lead to downtown Mill Valley.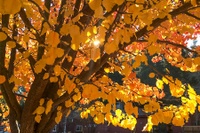 WHY DO LEAVES CHANGE COLOR? First of all, not all leaves turn vivid colors in the fall. Only a few of our many species of deciduous trees—notably maple, aspen, oak, and gum—produce stellar performances for our annual autumn spectacular in North America. Several factors contribute to fall color (temperature, precipitation, soil moisture), but the main agent is light, or actually the lack of it
.
Fall leaves why do leaves change color
.
The Federal Reserve


As expected, the Fed cut policy rates by 0.25% at their most recent meeting. You might recall that the Feds voted unanimously to decrease rates by a ¼ percentage points at their July meeting, effective on August 1st.
Who is the Fed?


The Federal Reserve Board (the Fed), controls the Fed Funds Rate and the Discount Rate. These are charges for overnight loans from bank to bank or from the Fed to member banks.
What does a cut mean?


It could cause banks to reduce their "prime rates," which are often used to calculate interest on consumer products like credit cards, private student loans, and home equity lines of credit (HELOCs). Adjustable Rate Mortgages (ARMs) may be directly impacted as well. • Fixed mortgages are typically based on long-term rates, which are not directly affected by Fed rate changes. However, Fed policy does influence mortgage rates, which can change in anticipation of future Fed action. Sometimes, rates will have fallen in advance of a Fed cut, then they'll rise again after the announcement is made. There are exceptions, yet home loan rates will typically follow overall interest rate trends over time.
What's next?


The next meeting for the Federal Reserve is scheduled for October 29th – 30th.
Green Fondo
Climate Ride is coming!
Hi Friends! I am so excited to be leading a team in a fundraising ride organized through Climate Ride here at Walker Creek, Marin County this weekend! This event will draw over 200 participants from across the United States in a 2-day event which encompass speakers, farm-to-table cuisine, activities for the family and of course, cycling around beautiful Marin Country and beyond.
Please consider supporting my effort to raise awareness of climate change, sustainable solutions, and active transportation advocacy!


The health of our planet, economy, and communities is at stake. Right now, it is more important than ever to work toward a sustainable future. A great way that you can help do something meaningful, substantial and concrete is to support my fundraising. Your generous donation is an investment in a healthier, safer future and will help Climate Ride to make this a reality.
Thank you for your support!