Marin Market
Marin County Values by City


Marin median house sale price is that price by which half the properties sold for more and half sold for less.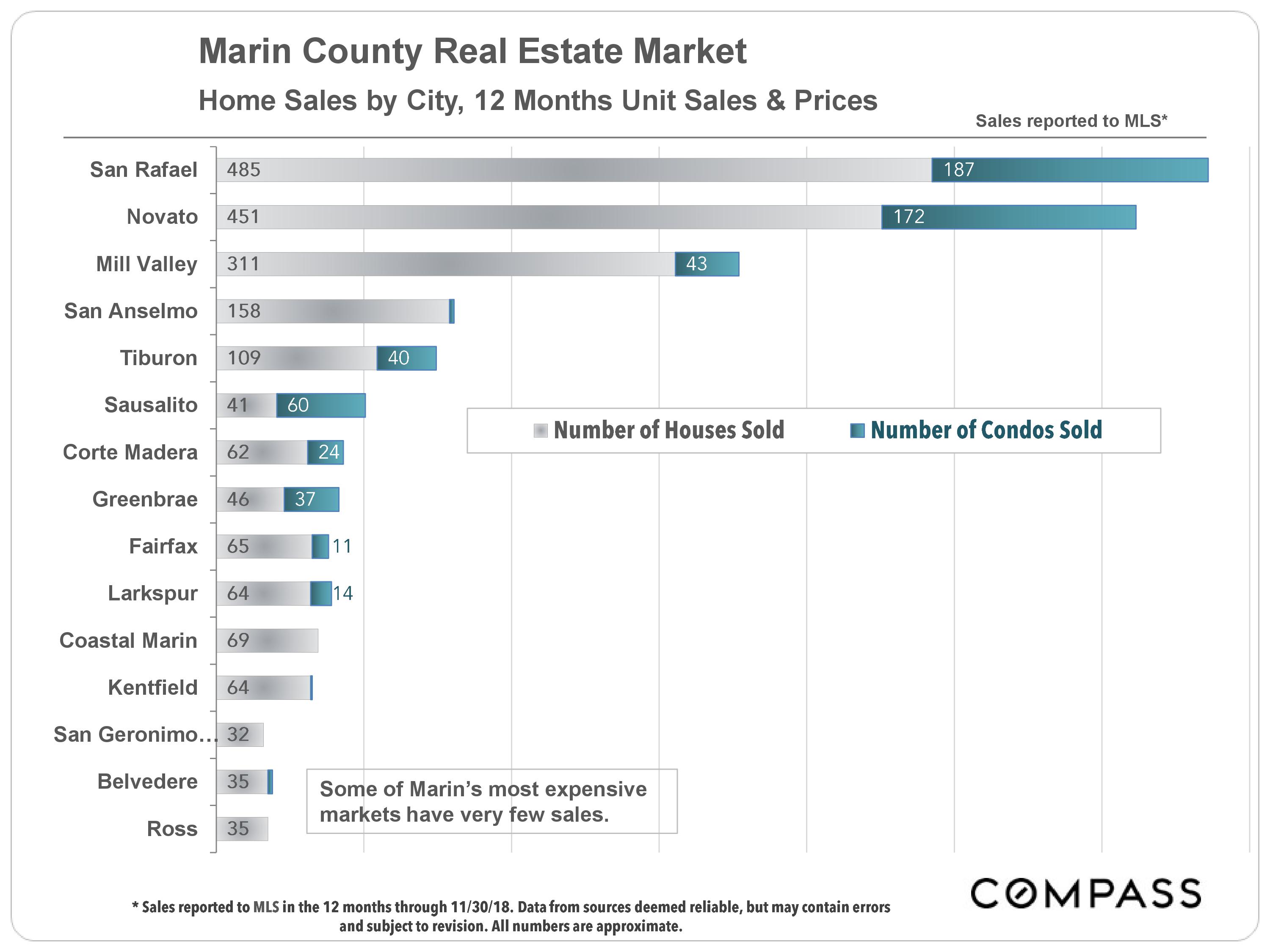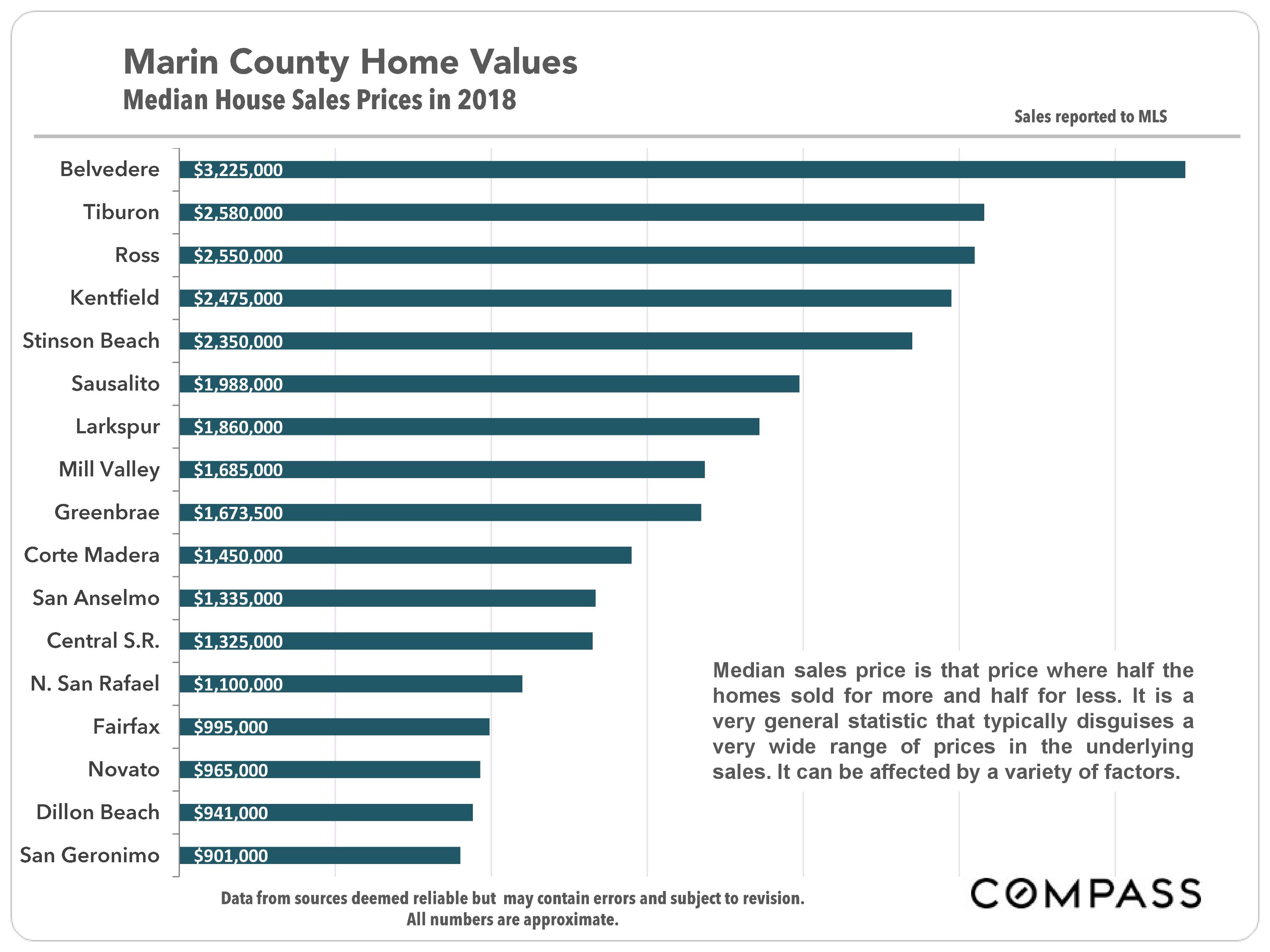 If you would like to see more data on Marin County home value trends by city and town please go to my website.
Marin Cities Value Trends
Around Town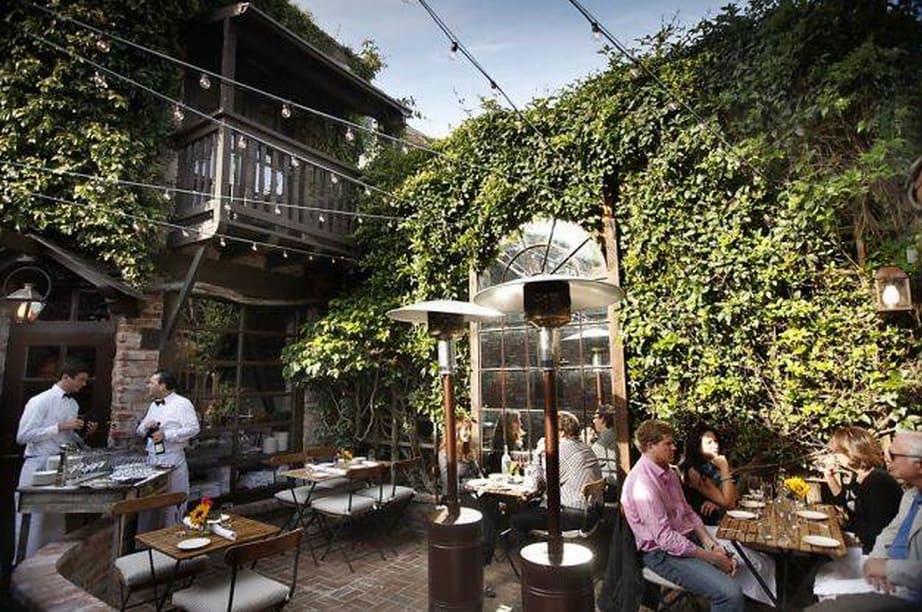 MV Resident Takes Over El Paseo Space, Rebrands as Paseo

Paseo: A California Bistro, a farm-to-table featuring ingredients sourced within 100 miles, is set to open in the early fall. It's spearheaded by general manager Kevin Pacotti, a longtime Bay Area marketing consultant and restaurateur on behalf of Cathedral Hill Associates, a hospitality firm owned by longtime Mill Valley resident Ki Yong Choi.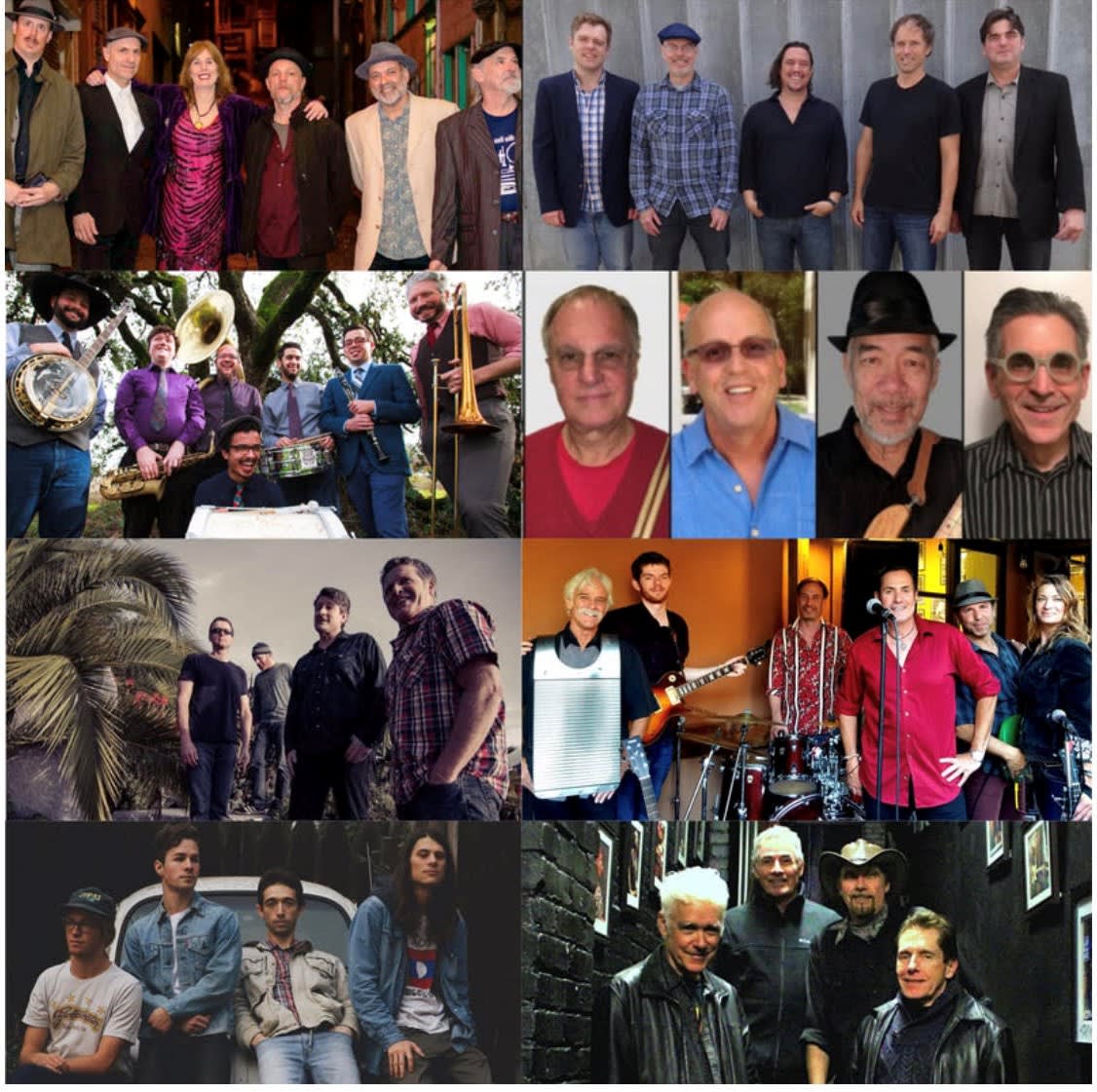 Mill Valley Sunday concerts in the Plaza through August!

The King Street Giants and Fourum on August 11

Marble Party and Jamie Clark Band on August 18

Idle Joy and Tazmanian Devils on August 25

All shows begin with the opener from 2-3:30pm, followed by the headliner at 4pm.


Recently Sold
SOLD - $ 1,699,300
This gorgeous property was built in 1945 and has been extensively remodeled throughout, offering an easy one-level floor plan in the heart of this prime neighborhood!
The open plan living, dining and kitchen offers a flexible floor plan. Features include hardwood floors, a remodeled gourmet kitchen, breakfast bar, custom cabinetry and built in's, wood burning stove, high ceilings and French doors to lush landscaped gardens. The bright master suite opens up to the landscaped garden. Two additional bedrooms with charming windows and painted wood floors and a full guest bathroom complete the floor plan. The front and back garden offer ample opportunity for family fun and al fresco dining. The spacious garage has a painted floor and offers an extension of the living space if desired. The gated, long driveway allows children to play ball and remain safely tucked behind the gate.


Sale Pending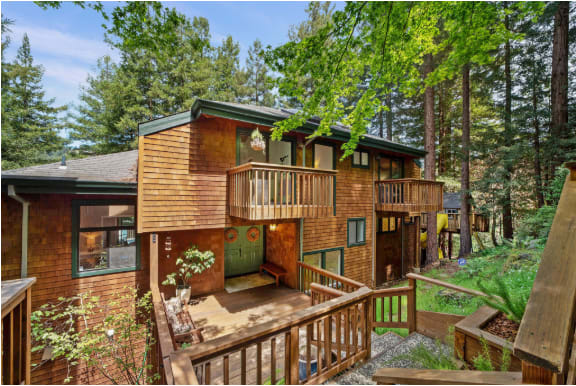 420 Monte Vista, Mill Valley

$ 1,795,000

Fantastic 1985 built Craftsman is located in the highly sought after Cascade Canyon just up the hill from downtown Mill Valley & drenched in sunlight. The large home features beautiful vaulted ceilings & sunny decks, hardwood floors, 2 fireplaces, 5 beds, 3.5 baths + office & loft in main house plus a separate bonus room (2nd office) plus workshop underneath the garage. Ample storage, 2 car garage plus driveway. This very special home is located in one of Mill Valley's most magical & private settings, surrounded by redwood groves, with close to an acre of land & easy access to the tenderfoot trail & the Renz steps both leading to downtown Mill Valley.


Available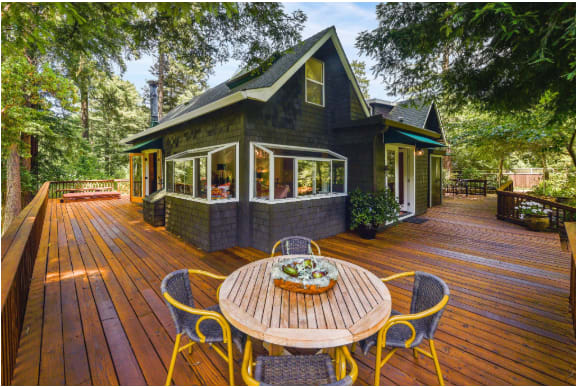 27 Spring Road, Lagunitas
$ 1,475,000

This rare and exceptional home and property is located in an outdoor enthusiasts paradise offering amazing privacy and fabulous views in all directions! Close enough to the city to enjoy the offerings of San Francisco but "just far enough" to feel country.

One of the original home sites in Lagunitas with a unique combination of flat land, grand vistas, forest and sunshine. The old timers knew how to pick the prime sites. The house was built in 1910 atop a "lions paw" extending out from the mountain. It has been expanded and remodeled throughout and features an abundance of flat land, superb privacy, mature gardens and year round sun. The 3 bedroom, 2 bathroom house has an extra loft in the living room, a secret attic room (perfect for kids), a wonderful chef's kitchen, beautiful marble bathrooms, fine vistas from every room, all of which open on to a generous wrap around deck -not to mention a separate artist's studio, a detached garage and free standing car port. The circular drive offers ample parking as well.

Located just 15 minutes to Fairfax, 20 mins to Point Reyes, 30 Minutes to Limantour Beach, 7 minutes to Spirit Rock Meditation Center, a short distance to the Ink Wells and an easy stroll to the MMWD watershed trails, up to San Geronimo Ridge Trail and many more choices from there. Approx. 0.5 miles away you can find access to the Peter's Dam Trail system (up and around Kent Lake) access to the bike path through Taylor State Park and trails up to Mt. Barnaby, The Shafter trail up to the Bolinas Ridge, Devil's Gulch Trail system.


West Coast News
Home prices in major West Coast cities declined for the first time since 2012 and the nation's home sales slumped in June, ending the spring selling season with a thud, Laura Kusisto, Will Parker and Abigail Summerville report. The lack of momentum is expected to weigh on second-quarter economic growth.
Home values in the Bay Area, Los Angeles and Seattle have roughly doubled over the past seven years; prices may have to retreat further before buyers do more than look
Nationwide, existing-home sales fell 2.2% compared with a year earlier, marking the 16th consecutive month of annual declines.
Falling sales have puzzled economists: The economy is expanding, borrowing rates have fallen to their lowest levels in two years, wages are rising and unemployment is at a 50-year low.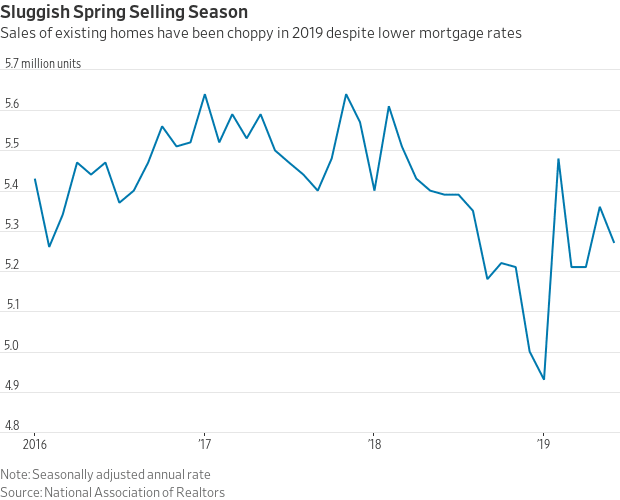 A Decade Of Low Interest Rates
The past decade has delivered an unusual environment of consistently low interest rates. In 1981 the highest interest rate on a mortgage was 18.63%. Over the past 10 years, mortgage interest rates have peaked around 5.5% and remained below this number. Most of us in the real estate profession today have only existed in a low interest rates environment. We have been 'normalised' to a low interest rates world.

Low interest rates are a key driving force for real estate brokerage as most people define what they can afford based on a monthly mortgage payment. While interest rates have been low for home buyers, they have been equally low for builders and developers.....and pension funds and local governments and investors. The combination has fueled massive home price escalation over the past decade, but not all areas: the more people can afford a product, the higher the price rises. Costs to build have soared over the past 10 years, mostly fueled by rising labor and materials costs, but also by restrictive zoning limitations in areas and more intense regulation. Some regulation and the inefficiencies to enforce them have contributed to rising costs and could be prevented. People and governments and companies take on more debt when it is cheap to service: if those interest rates are not fixed, things can go awry when or if they rise.

Interest rates rise mostly when inflation rises. The government says inflation is low right now, yet there is a disconnect between the 'average' America and larger cities where inflation is notably higher, especially for housing. Next week it appears certain that the Fed will lower interest rates again. Some say it's possible that we will be in a low interest rates environment for many years to come. Like any addiction, the first step to a cure is acknowledging the facts. Things change. And sometimes they can take a long, long time to do so. Be aware and protect yourself and your clients.
Climate Ride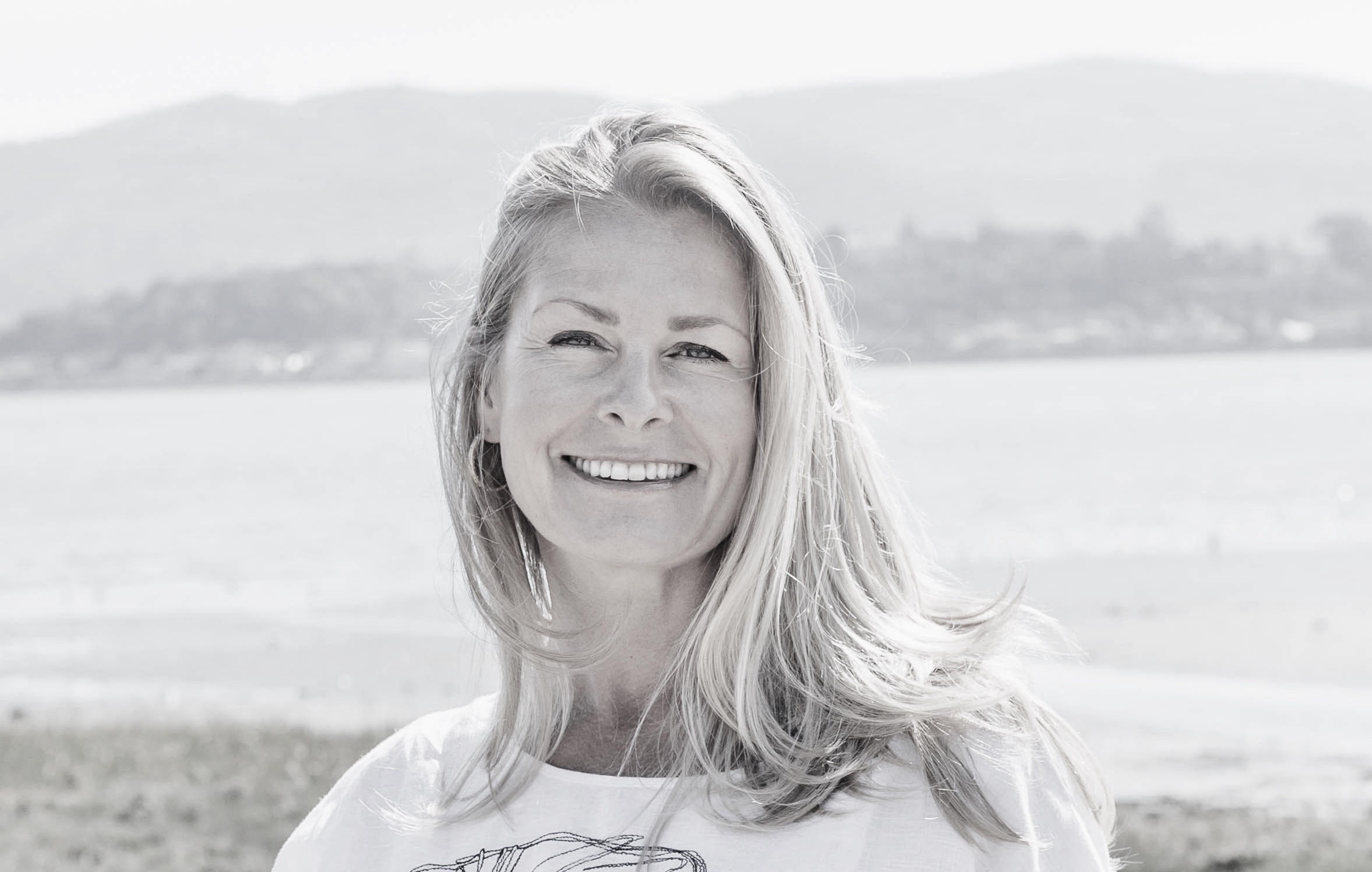 Hi Friends!
I am so excited to be leading a team in a fundraising ride organized through Climate Ride here at Walker Creek, Marin County on Sept 27-29, 2019! This event will draw over 200 participants from across the United States in a 2-day event which encompass speakers, farm-to-table cuisine, activities for the family and of course, cycling around beautiful Marin Country and beyond.


Please consider supporting my effort to raise awareness of climate change, sustainable solutions, and active transportation advocacy!


The health of our planet, economy, and communities is at stake. Right now, it is more important than ever to work toward a sustainable future. A great way that you can help do something meaningful, substantial and concrete is to support my fundraising.


Your generous donation is an investment in a healthier, safer future and will help Climate Ride to make this a reality.


You can make a secure online donation today by clicking on the 'Support Me' button. You'll automatically receive an acknowledgment and I will be notified by email of your support.


Thank you for your help!